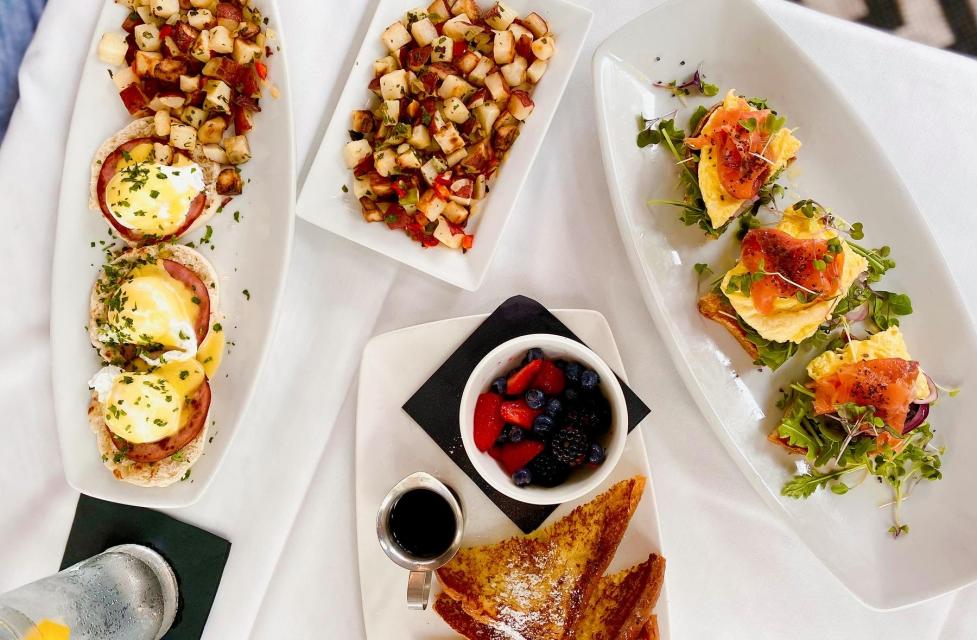 The late morning meal eaten between breakfast and lunch, known as brunch, is a well-done meal in Dublin, Ohio. Brunch is the perfect time to get together with friends or enjoy alone for a diverse spread of menu ideas satisfying both breakfast and lunch aspects. Don't just take my word for it... Here's the top 7 brunches around town.
Tucci's- Offered on Saturday & Sunday from 10am to 3pm, this brunch assortment of eggs, sandwiches and cocktails provide a fine dining atmosphere. View the Menu.
Shown Below: Tucci's Bloody Mary & Vegetable Omelet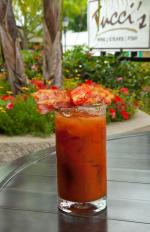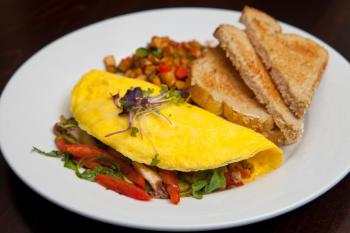 Sunny Street Cafe- Known for their House Specialties, this cafe offers the most variety of homestyle cookin' around town. Open for the early risers at 6:30am, Sunny Street serves breakfast all day until their doors close at 2pm. View the Menu.
Shown Below: Stuffed Biscuits & Gravy & Banana Fosters Pancakes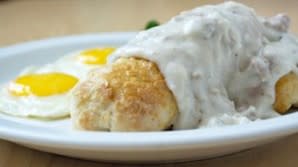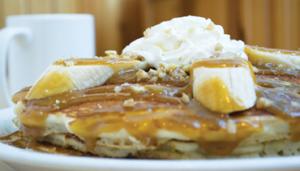 101 Beer Kitchen- Do loaded tater tots interest your taste buds? This kitchen gives a modern twist to a delicious brunch menu. Enjoy a plate to share or entree of your own on Saturday 11am - 3pm & Sunday 10am - 3pm. View the Menu.
Shown Below: Loaded Housemade Tater Tots & 101 Twinkie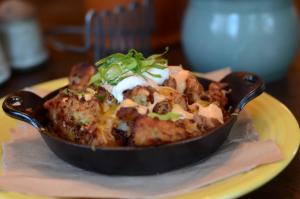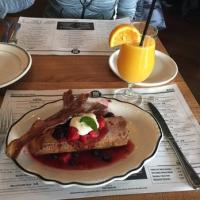 J. Liu's- Don't miss the Sunday Brunch Buffet from 11am - 2pm. Enjoy a prime rib carving station, omelet station, and custom made desserts to satisfy your sweet tooth.
Shown Below: Omelet made by the omelet station & Housemade desserts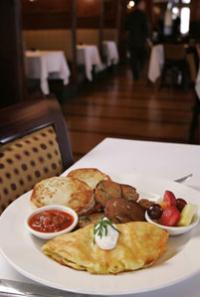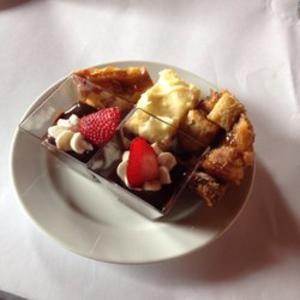 Matt the Miller's- Made-to-order omelets, Belgian waffles, assorted pastries, fresh fruit and more are available at the all-you-can-eat Sunday Brunch Buffet & Ultimate Bloody Mary Bar. Starting at 10am and ending at 2:30pm, this brunch buffet is nothing short of amazing. View the Menu.
Shown Below: Belgian waffle & omelet & All-You-Can-Eat Buffet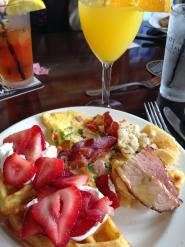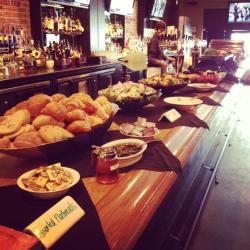 La Chatelaine- Craving sweets and carbs? This is the place for you! They've perfected French toast with a classic twist of vanilla batter, whipped cream, and berries. Enjoy every day from 7am to 10:30am and Saturday & Sunday 8am to 2pm. View the Menu.
Shown Below: Homemade french toast & a bistro sandwich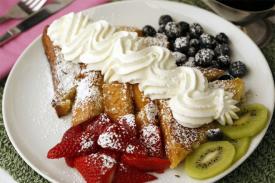 Barry's Bagels- If quick and easy is your thing, then Barry's Bagels is the spot for you. Bagels, eggels, sandwiches, soup and salads await you. This quick bagel shop offers online ordering for an even faster brunch on-the-go. View the Menu.
Shown Below: Blueberry bagel w/ blueberry cream cheese & Eggel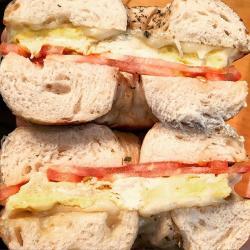 Napa Kitchen + Bar- The newest brunch in Dublin is all the rave with the candied bacon, Bloody Mary's and breakfast flatbreads. Grab your friends for a delicious brunch and chat! View the Menu.
Shown Below: Bloody Mary's & candied bacon appetizer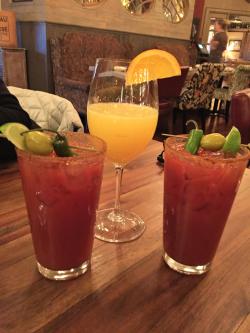 Whether you start your day off with the most important meal of the day or end your weekend with a brunch buffet, these top Dublin brunch spots will fill your plate and belly to the rim. Don't forget to always tag your posts with #SoDublin to be featured on our website!