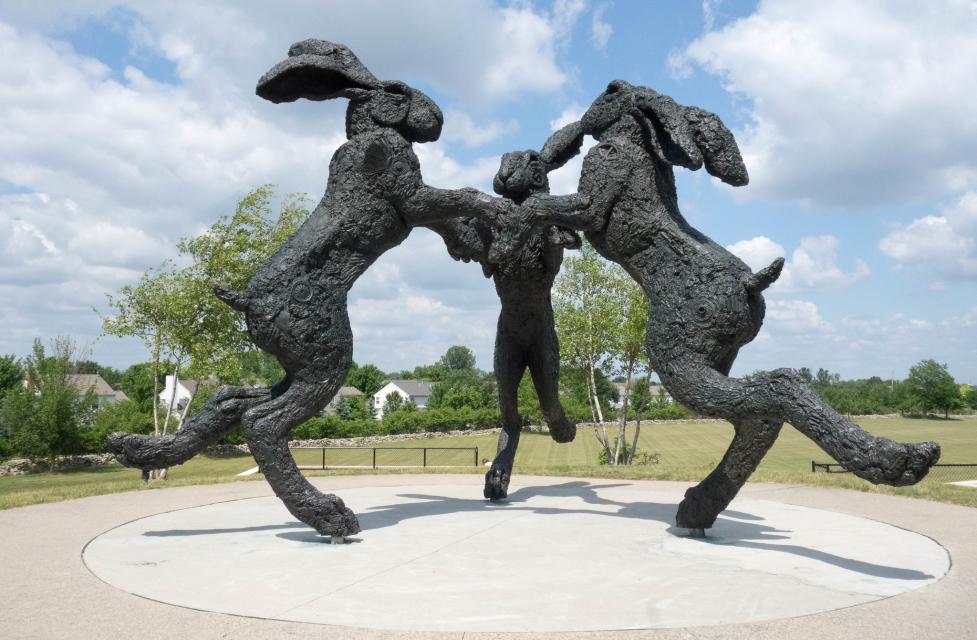 Like a pot of gold at the end of a rainbow, Dublin is a destination with treasures all its own. Here are five iconic spots, ranging from the quirky to the classic, that make the city a bright spot for anyone searching for adventure.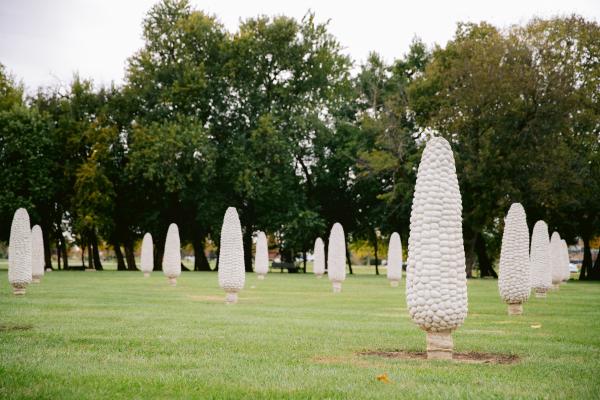 Field of Corn (With Osage Orange Trees)
One hundred and nine ears of concrete corn, each 6 feet, 3 inches high, are "planted" in rows in this art piece by Malcolm Cochran. Walk amongst them and feel tiny, then check out the other 70 sculptural elements in the Dublin Art in Public Places program scattered throughout town. (The trees in the title refer to a nearby mature row of Osage Orange trees that inspired the artist's idea in 1993.)
You can see the Field of Corn at 4995 Rings Rd, Dublin, OH 43017.
Ballantrae's Giant Dancing Hares
Often referred to affectionately by locals as "bunny hill" or "bunny park," Ballantrae Community Park's larger-than-life rabbits were commissioned by artist Sophie Ryder in 2001. The 24-foot sculptures are comprised of metal scraps and embedded with common household objects for a sort of visual scavenger hunt. In the summertime, don't miss the splash pad located directly beneath the hill. 
Find these whimsical bunnies at 6350 Woerner Temple Rd, Dublin, OH 43016.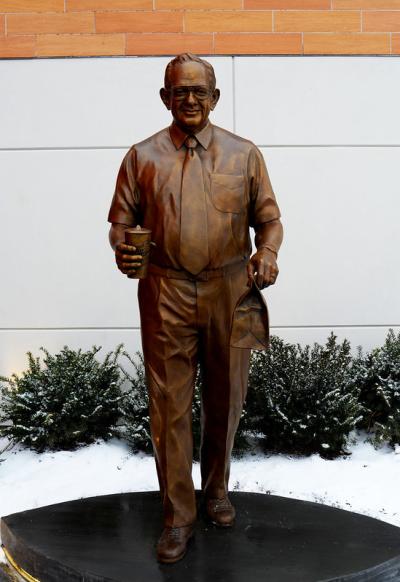 Dave Thomas Statue
The charming founder of Wendy's stands immortalized in a life-sized bronze statue at the restaurant chain's flagship store in Downtown Dublin (where Wendy's is headquartered). He's carrying a to-go order like he's just waiting for you to join him with a square-pattied burger and som aw-shucks dad jokes. Don't miss the Waterford Crystal burger among the memorabilia in this restaurant museum - since you won't find this $105,000 sandwich on the standard value menu. 
The Dave Thomas Statue is located at 4555 W. Dublin-Granville Rd, Dublin, Ohio.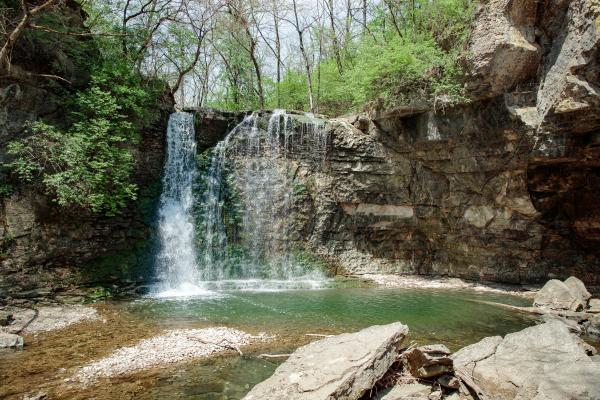 Dublin Waterfalls - Hayden Run, Indian Run
You've got to love a town that knows how to showcase its natural beauty, and Dublin's wooden paths and boardwalks do exactly that. Both these truly lovely waterfalls host overlooks and easily accessible nature trails so instead of outdoor skills, all you need is a camera. 
Hayden Run is located at 4460 Hayden Run Rd, Columbus, OH 43221. Indian Run Falls is located at 700 Shawan Falls Dr, Dublin, OH 43017.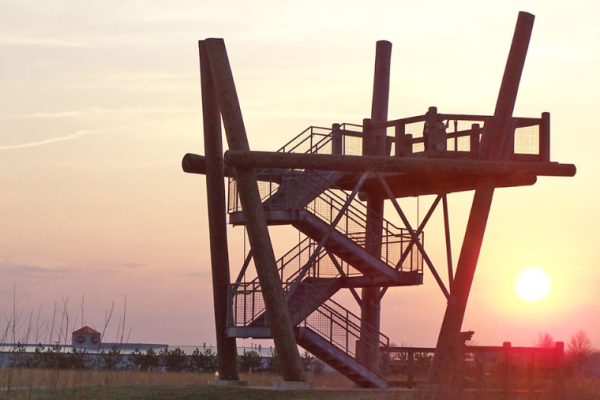 Boardwalks at Kiwanis Riverway Park and Glacier Ridge Metro Park
Seek out not one, but two, opportunities to birdwatch among the marshy wetlands. Both these places have nature trails and boardwalks, offering the chance to chill among the flora and train your binoculars upon the feathered fauna. Glacier Ridge even boasts a 25-foot observation tower, and there's nothing fowl about that. 
You can find Kiwanis Riverway Park at 6245 Riverside Dr, Dublin, OH 43017 and Glacier Ridge Metro Park at 9801 Hyland-Croy Rd, Plain City, OH 43064.
Share your memories with us using #SoDublin and find more travel inspiration right here. 
This piece originally appeared in the 2020 Dublin Visitor Guide. Click here to order your free copy.