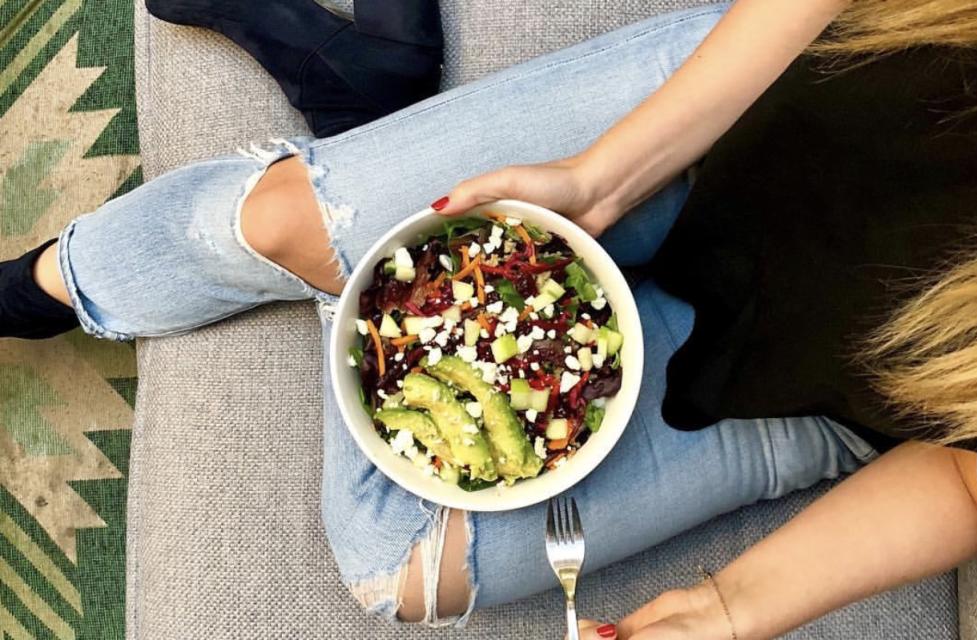 When you're traveling, sticking to your normal routine can be difficult, but there are so many ways to stay healthy and active right here in Dublin! Whether you're staying in one of our hotels or just visiting for the day, check out how you can stay healthy while you're here in Dublin, Ohio.
Fitness
Try a workout at Mesh Fitness. In addition to a standard gym set up like cardio and strength equipment, Mesh Fitness features studio class experiences. These classes use cutting edge technology to track every step, pedal and heartbeat so you can track your personal bests and progress! Visit us at the Dublin Visitor & Information Center to pick up a card to get one week of free access to the standard gym equipment or a 3-class pass to see how you like it! Did you love your Mesh experiences? Click here to see membership information.

Check out what Lifetime Fitness has to offer. Lifetime Dublin is a huge facility with luxury gym, racquetball courts, numerous fitness studios, an indoor lap pool and Pilates studio. Get a free one-day pass to try it out and see if it's a good fit! Did you love your work out at Lifetime? Check out their membership options here.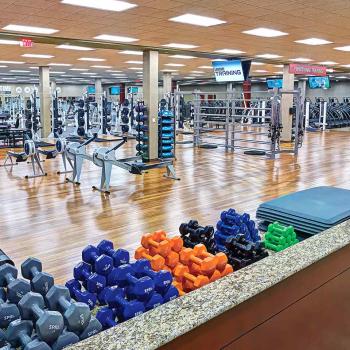 Take a class at Orange Theory Dublin. Orange Theory is one of the newest trends in fitness! Try out a class at the Sawmill Road or Perimeter Loop Drive locations – your first class is free. These one-hour, full-body workouts consist of rowing, weight floor exercises and treadmill intervals. Track your progress by wearing your heart rate monitor to see your heart rate and calories burned. Love your work out at Orange Theory? Click here to see membership options.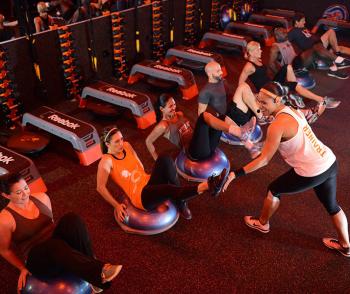 Explore the Dublin Rec Center. The Dublin Center offers jogging/walking track, a fitness area, group fitness studios and even bocce ball courts. Day passes are available for visitors or 6-month or annual memberships for residents. Click here to see more information about what you can expect from the Rec Center.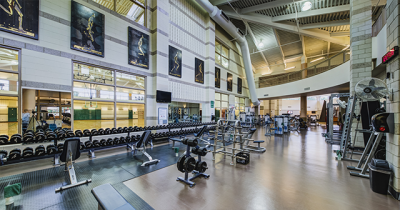 See what The Club at Corazon fitness center is like. Membership to The Club at Corazon comes with access to their fitness center, which offers classes like Yoga Sculpt, Zumba, Spinning, Circuit Training and more! For information about membership to Corazon or doing a trial membership, click here.
Food
Get a good start to your day at Sunny Street Café. Try out some of their lite menu options for low-calorie meals like the Lite Bite Breakfast or check out options like their Power Breakfast or Protein Wrap, to get your energy up for a day of exploring Dublin! Click here to see their full menu.                
A delicious, colorful salad is always a great option! We love options like the 101 Beer Kitchen Baby Kale Salad. Want to make a creative masterpiece that is exactly what you like? Head over to the Whole Foods or Giant Eagle Market District to choose which of their fresh ingredients will go into your salad.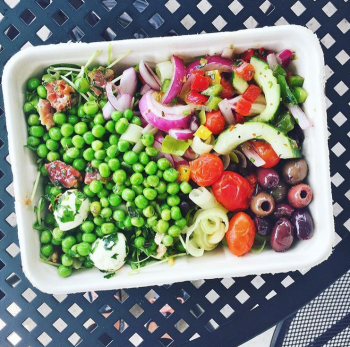 @sar.anne.dippity created this beauty at the Whole Foods salad bar.
Whole Foods offers a large prepared foods section with everything from sandwiches to heat & eat dinners. Here's the best part: there are no artificial flavors, colors, sweeteners, hydrogenated fats or high fructose corn syrup, in any of their foods!
Stop by Freshii where you'll find an assortment of salads & wraps, soups, bowls, burritos and frozen yogurt. Freshii is made to energize you for the day to come with superfoods that still taste good! Check out their menu here.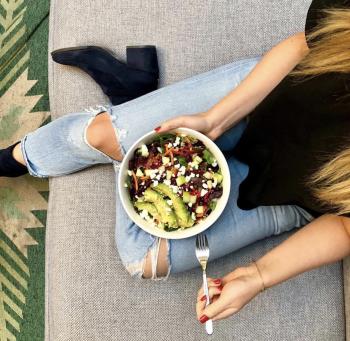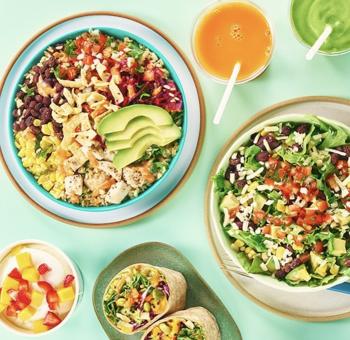 Want to top off your day with a little something sweet? Stop by Menchies for some Frozen Yogurt, topped with your favorite fruit!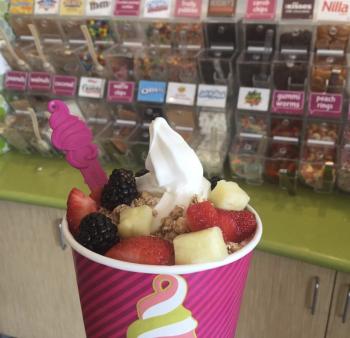 Head to Bridge Park in Downtown Dublin to try REBoL. This street food kitchen & brew bar offers all Non-GMO options. To see more about REBol, click here.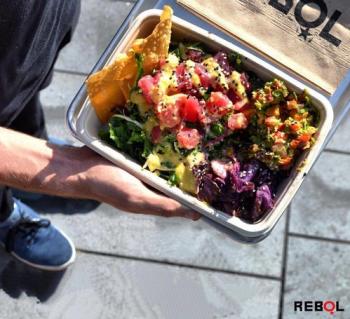 Fun
There are plenty of ways to stay healthy by just simply having fun! Check out these options for fun around Dublin that will keep you moving.
Get your adventure on at ZipZone Outdoor Adventures. Glide from platform to platform among the treetops and enjoy the view from atop the trees! Try out their Adventure Park for more of a physical challenge, with 60 challenge elements.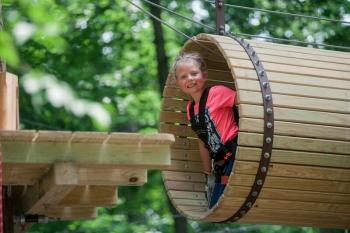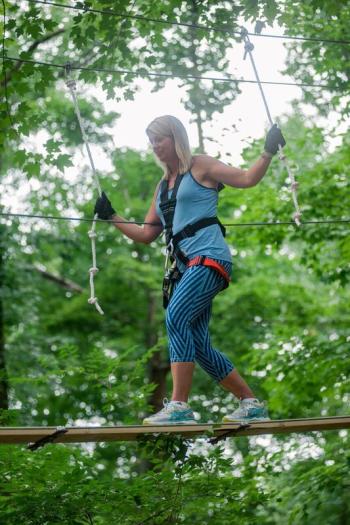 Get your steps at the Columbus Zoo. Home to more than 11,000 animal species, the Columbus Zoo is more than 588 acres of animal habitats and public spaces. Get your steps in while enjoying the beauty of the animals.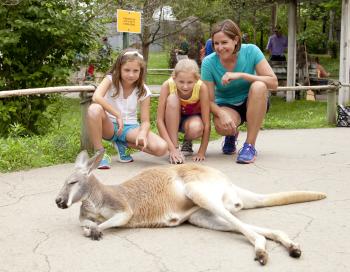 Stay moving with some duckpin bowling at Pins Mechanical. Stop by PINS at Bridge Park to get a game of duckpin bowling and keep moving.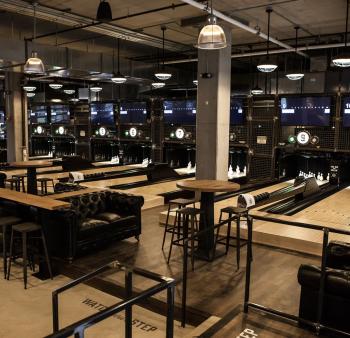 Go Riverboxing around Dublin. Thanks to the Dublin Arts Council, there are treasures to be found in Dublin! These are artist created vessels that are inspired by letterboxing and geocaching, to make for a delightful scavenger hunt in beautiful, scenic places. A perfect way to get out and get moving with your family!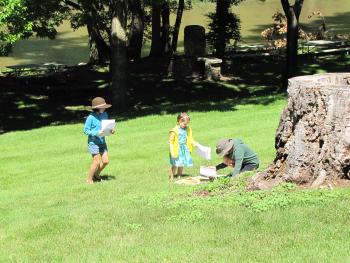 Keep your resolutions intact this year in Dublin with these healthy options and share your memories with us using #SoDublin.