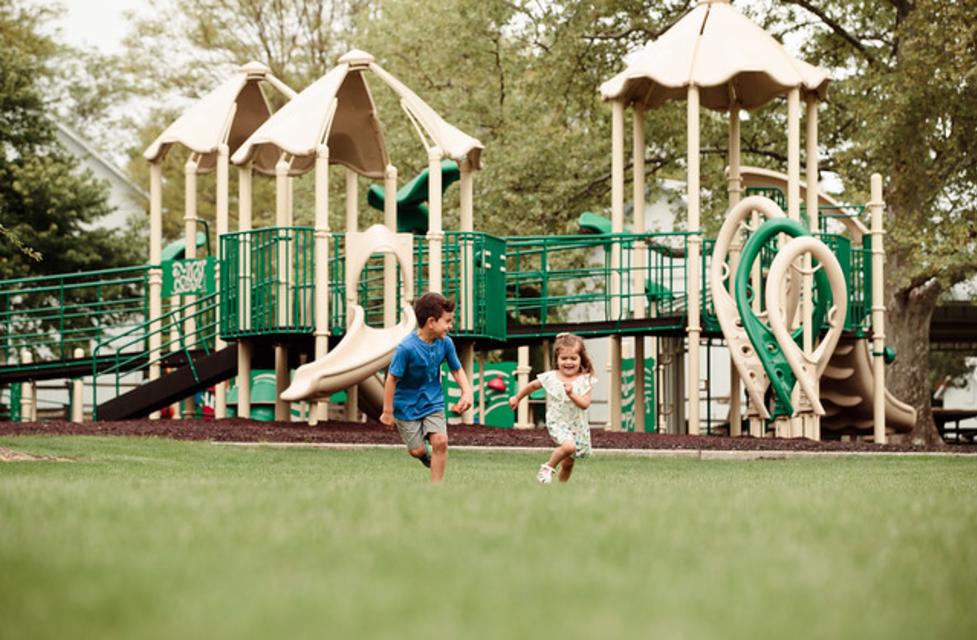 Dublin's great outdoors offer something for everyone, but not as you know it. What sets us apart are the things that you won't find anywhere else. Think 60+ parks totaling more than 1,500 acres that offer unspoiled environments as well as outdoor places for recreational and cultural opportunities. Plus 100 miles of bike paths and serious conservation and preservation efforts by local and regional parks. We've listed all the ways to enjoy our green spaces so you can make the most of our unique outdoor experiences.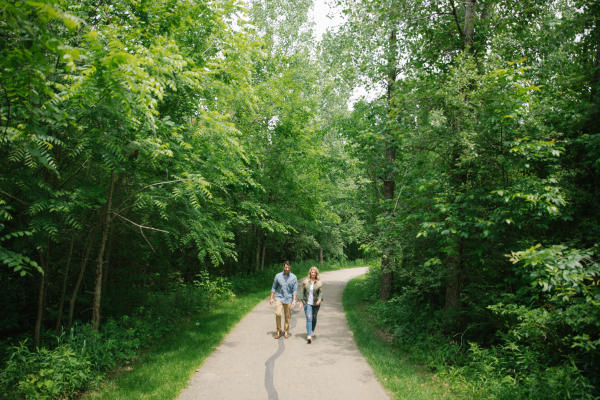 On Foot
The 1,037-acre Glacier Ridge Metro Park includes the 150-acre Honda Wetland Area with an education center and a variety of wildlife that can be viewed from a boardwalk. A 25-foot observation tower and 11 miles of hiking, biking and equestrian trails bring nature up close and personal in other park areas. O'Shaughnessy Dam is a manmade engineering marvel in Glick Park that provides an impressive overlook and picnic areas. Kiwanis Riverway Park, at the north end of Griggs Reservoir, is a nature preserve with a boardwalk across fascinating wetlands. The winding path is a favorite of walkers.
Municipal parks are generally geared toward local residents, but Dublin's are such high quality that they attract visitors from out of town as well. The two-acre Hayden Falls Park features a charming waterfall and overlook. Tennis or volleyball, anyone? Head to Avery Road Park, which also features the Out of Bounds sculpture.
When completed, Riverside Crossing Park will be part of a regional park system transforming one of Dublin's busiest properties. A pedestrian/bicycle bridge over the Scioto River and a multi-purpose green space will be focal points.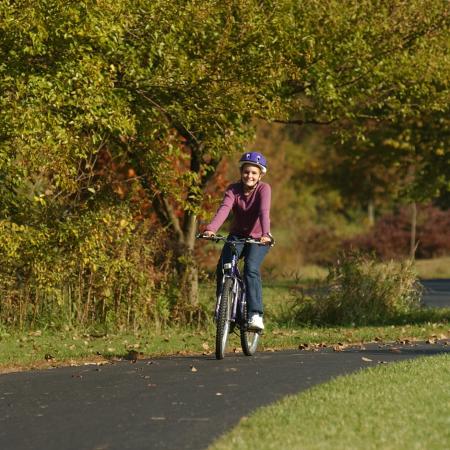 By Bike
Dublin is a bicyclist's dream, with dedicated bike paths and road bike lanes to many recreation, commercial and residential sections of the city. The 105-acre Coffman Park is a favorite of those on two wheels. Signed bike routes help direct cyclists through neighborhoods and on-road sharrows are a reminder to motorized vehicles to share the roads. The 2021 Dublin Bike Map and Parks Guide is downloadable and also available in a small foldable form.
Active and friendly volunteer Dublin Bicycle Ambassadors provide directions and safety tips as well as patrol bike routes and community events. Also, there's nothing worse than a flat tire, but Dublin's seven Bike Repair Stations around town will save the day. The stations, along roadsides and within parks, feature racks that hold a bike during repairs, tools and an air pump.
Central Ohio Greenways are multi-purpose trails much appreciated by bicyclists that provide scenic and alternative transportation opportunities to those cycling in and around Dublin. Riders choose rural or suburban routes and one, The Scioto Trail, winds all the way to Columbus's downtown. In addition, The Mid-Ohio Regional Planning Commission's webpage can help Dublin bicyclists link to Columbus bikeway paths.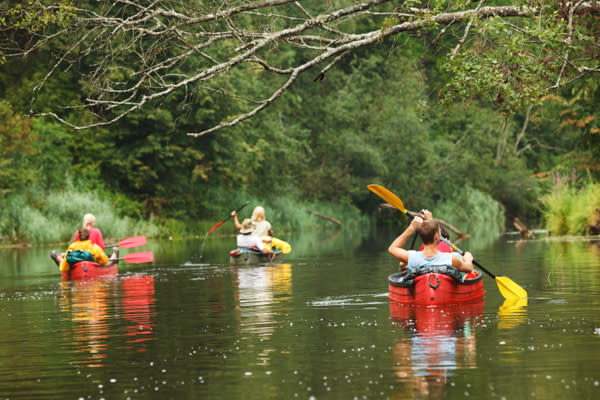 In the Water
Kayaking continues to grow in popularity, and the Scioto River is a main waterway for the activity in Ohio. Dublin's convenient and nearby access points make the sport easy to enjoy with several parks offering kayak slides for easy entry. The Ohio Department of Natural Resources lists launching sites, including the O'Shaughnessy Reservoir in Dublin and Scioto Audubon Metro Park in Columbus. 
On a hot, hot day, the Ballantrae Community Park spray fountains cool off kids, makes them giggle and provides safe water play. At Otter Banks, one of Zoombezi Bay's newest water attractions, the thrill factor has been dramatically increased.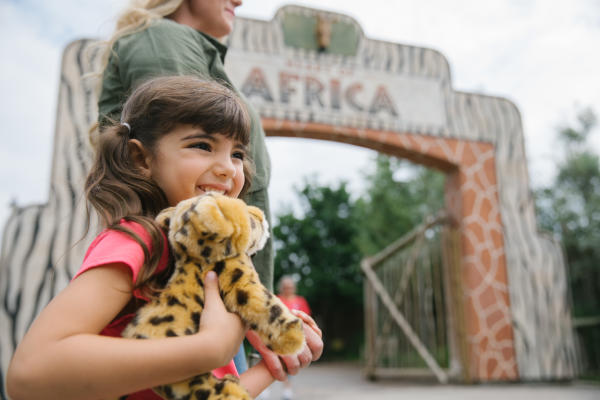 Family Spots
The 588-acre Columbus Zoo and Aquarium is home to more than 9,000 animals and 600 species, from African gray parrots to zebra sharks. Check out camel rides, a 1914 carousel and live animal shows. At Zoombezi Bay, you've got your choice of wet and wild — think waterfalls, an obstacle course, drop slides or pools. Ballantrae Community Park is known for its Dancing Hares sculpture and spray fountains. A bridge and observation decks allow families to safely view Indian Run Falls, once the home to Wyandot tribes.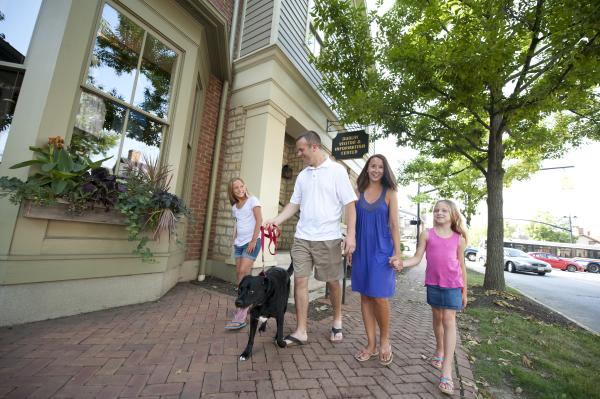 Pack the Pup
Lucky pups! Glacier Ridge Metro Park opened a new 2.5-acre dog park in 2018, which includes not only an open field but a shady wooded acre, much appreciated by Fido and dog owners on hot days. The two-acre Nando's Dog Park in Darree Fields Park has small and large dog areas and a walking area for owners. Several Downtown Dublin businesses welcome dogs and even have treats prepared like the "pup scoops" at Johnson's Ice Cream. Many city parks and Metro Parks also are leashed-dog friendly and some have dog parks and canine ponds. Don't forget to check with your hotel! Dublin has many pup-friendly places to hit the sack.
Outdoor Events
The Dublin Market
Every Saturday, Through September
This outdoor market at Bridge Park runs every Saturday in the spring and summer, from 9 - 12 noon, rain or shine. Here you'll find local vendors selling fresh baked goods, local produce, flowers and unique boutique items from artists and craftsmen. Grab a coffee and a sweet or savory treat for breakfast and enjoy live entertainment at our community market.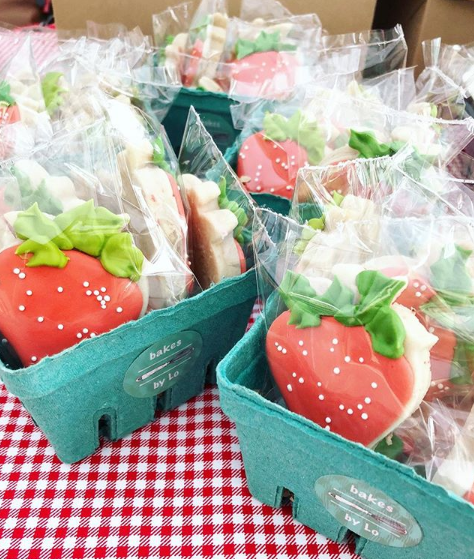 35th Anniversary Dublin Irish Festival
August 5 - 7, 2022
Held on 38 acres in Coffman Park, the Dublin Irish Festival is undoubtedly the city's signature event. As one of the nation's largest Irish cultural events (and certainly the prettiest!), top Irish performers, Celtic sports, a Dub Crawl, dogs and ponies with Irish heritage and genealogy opportunities highlight the event.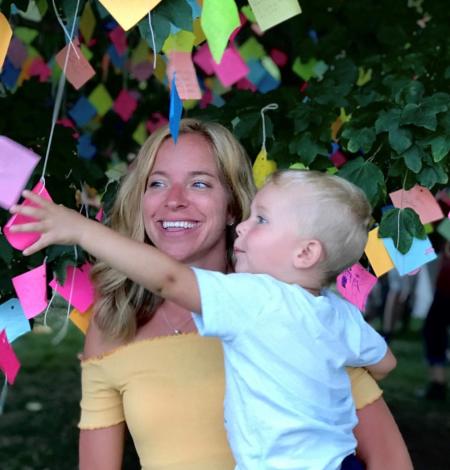 Sundays at Scioto
Sunday evenings, August 14 - October 9, 2022
The Dublin Arts Council's free  Sundays at Scioto concert series showcases a variety of music. Bring your lawn chairs and blankets to Scioto Park to enjoy free live music.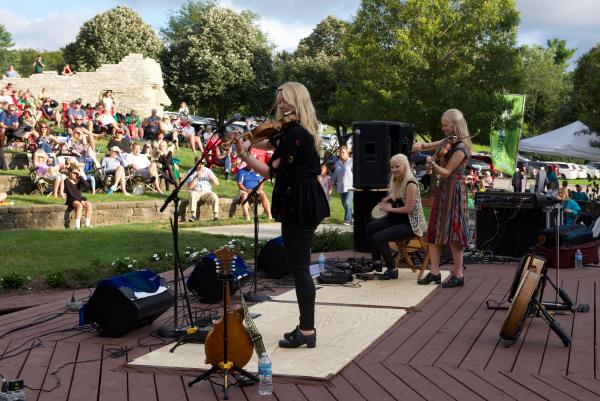 Wildlights at Columbus Zoo and Aquarium
November 19 - January 2, 2022
Take in a dazzling Winterland of thousands of holiday lights and festivities, with activities for kids and adults alike at Wildlights at the Columbus Zoo. Visit with the animals and savor a cup of steaming hot cocoa!