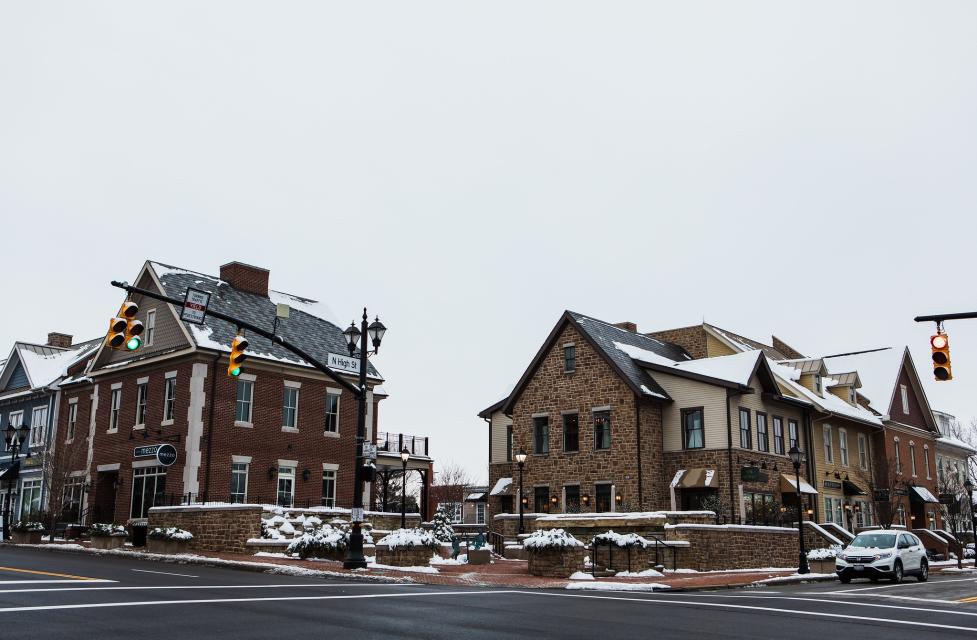 We will admit, winter isn't the first season that comes to mind when you're planning a trip to Dublin. However, with the cooler temperatures comes new ways to explore all that our city has to offer. To help gather inspiration, we asked our locals to vote on the best way to spend a winter day in Dublin. 
Here's what they said.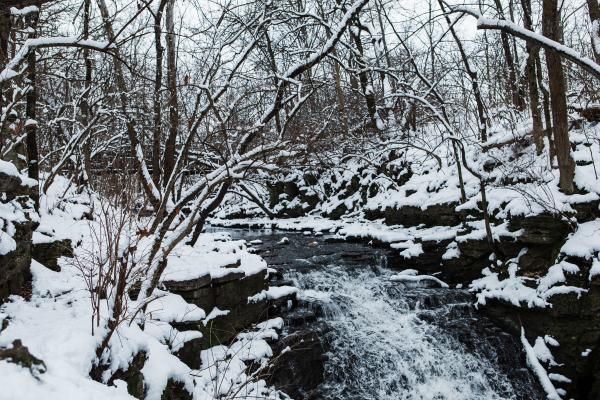 First: Get Outdoors
Warm-up by getting outside! Dublin is home to more than 60 parks and outdoor areas ready for you to explore. From hiking to birding, to ice skating and frozen waterfalls, Dublin has all the activities to make for the perfect winter outing.
Read our list of the best Dublin parks to visit during the winter, here. The outdoors not your thing? No worries. Find the best indoor attractions here.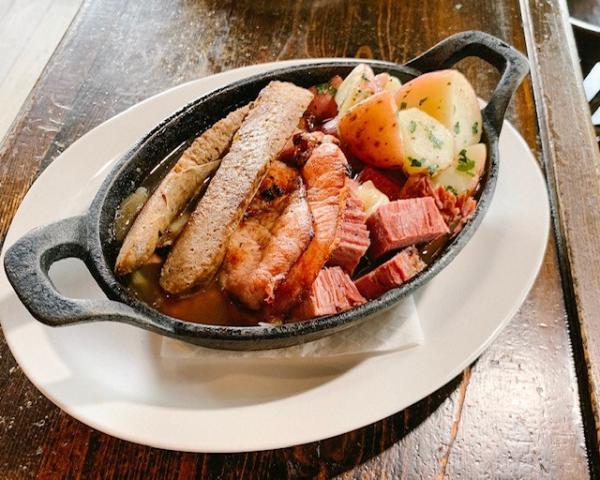 Next: Grab Some Comfort Food
Ready, set, grub! Downtown Dublin boasts a large number of locally-owned restaurants that are serving up soulfully concocted dishes that will warm your heart and your stomach this season. We recommend stopping by Dublin Village Tavern, a local favorite Irish Pub, for the Irish Kettle Dinner featuring corned beef, Irish bangers, cabbage, carrots and redskin potatoes. You'll also want to try one of their 32 Irish Whiskeys available behind the bar.
Pro Tip - While you're there, start your journey through our Celtic Cocktail Trail and sip Irish-inspired offerings from some of our best local establishments.
Find out more about Dublin Village Tavern, here. Find more dining options in Dublin, here.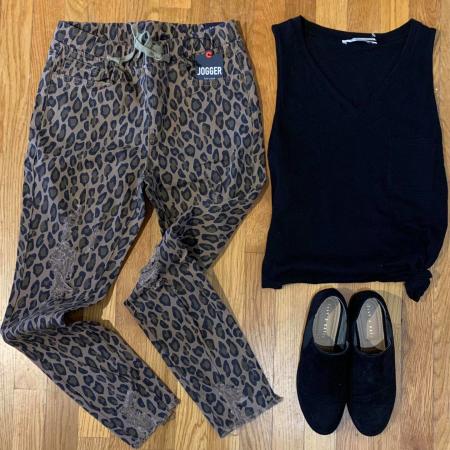 Then: Shop Cozy Styles
Don't leave Downtown Dublin without new styles! Boho 72 is a local boutique that has curated the best seasonal looks for the stylish traveler. Shop everything from loungewear to dresses, jewelry and home goods at their quaint little store in our Historic District.
Learn more about Boho 72 here. Shop items from our other unique Dublin retailers, here.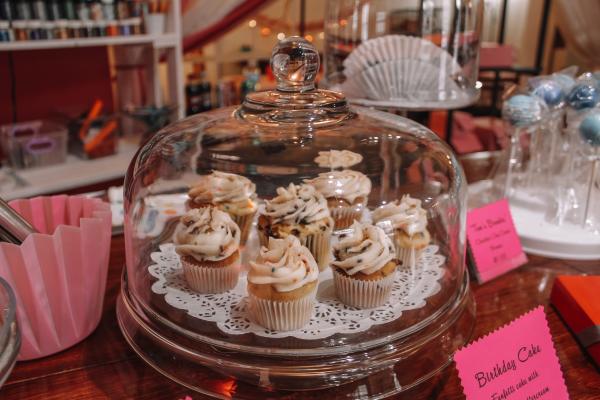 Dessert, Please
Is there anything better than biting into a freshly baked sweet in the middle of winter? Find your new favorite seasonal treat by stopping into Our CupCakery, a bakeshop outfitted with a variety of flavors of cupcakes, cookies and brownies. To view their current offerings, click here.
In search of more sweets? Read our list of ways to satisfy your sweet tooth in Dublin.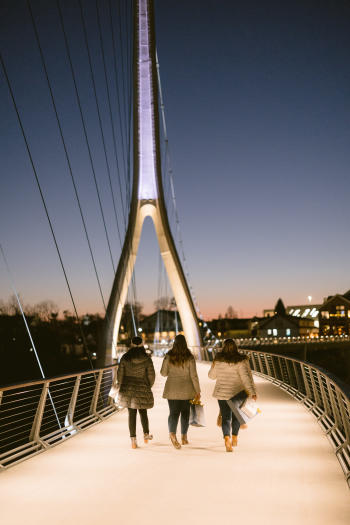 Finally: Snap a Photo on the Bridge
Just ask our locals - no trip to Dublin is complete without a photo of the iconic Dublin Link pedestrian bridge which connects Historic Dublin to Bridge Park in our Downtown area. First opened in 2020, The Dublin Link is the longest single-tower, s-shaped suspension bridge in the world and makes for a lovely backdrop for your #TravelGram.
Pro Tip – grab a hot chocolate from one of these signature Dublin destinations to take with you on your walk across the bridge!
Visit Dublin in the winter and find out why it's one of our favorites to tout to travelers from near and far. Share your memories with us using #SoDublin.
Find more travel inspiration, here.
Make a Weekend Out of It! Our Dublin Hotels are Offering Special Rates.