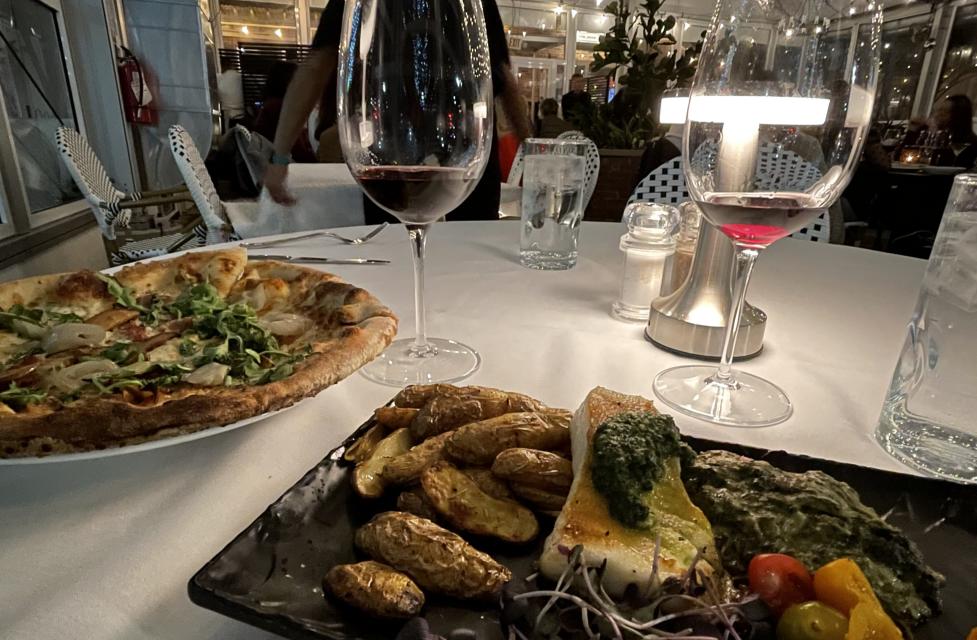 I think you'll agree with me when I say…Valentine's Day came really fast this year!
Luckily the adorably romantic City of Dublin, Ohio is jam-packed with endless date night things to do. By thinking outside the box, and possibly stepping out of your comfort zone, this list of V-Day date ideas will have you woo-ing your date in no time.
Thanks to a warm welcome and partnership with Visit Dublin Ohio, here's our list of how to spend your Valentine's Weekend in Dublin, Ohio:
Where to Stay
Quick and easy check-in to the Hilton Garden Inn, a long-standing lodging option in Dublin, only a quick car ride from the Historic Downtown.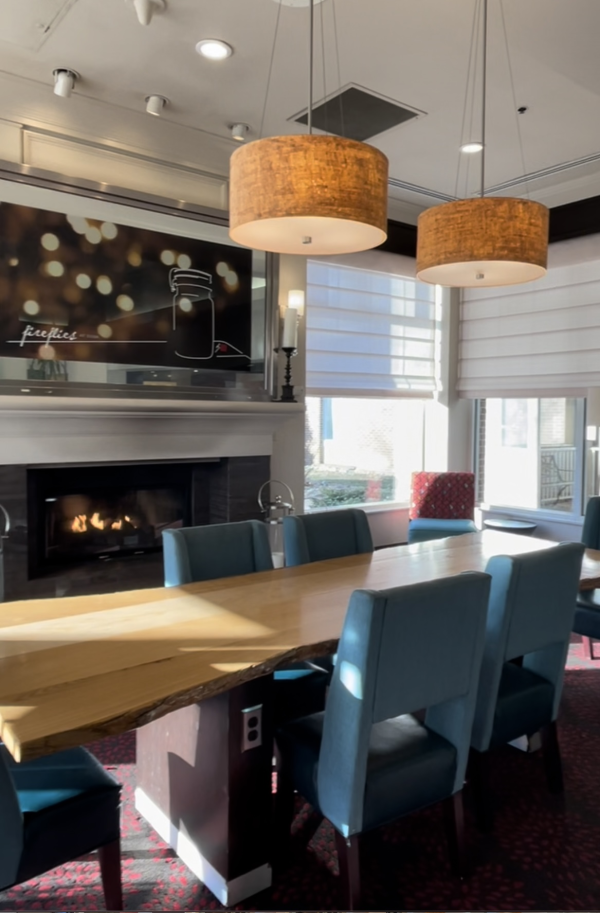 Pre-Dinner Drinks
We started our romantic evening on a 'trip' to Getaway Brewing, the newest brew destination from the owners of Seventh Son Brewing & Antiques on High. Styled fashionably on-trend, Getaway Brewing is designed as a mid-century modern, travel-inspired, plantopia 'kick it' spot. You'll definitely want to check the snack options in the one-of-a-kind Charcuterie Vending Machine while you sip a sudsy craft brew or simple glass of delicate rosé while staying warm near a blazing fire.
Dinner Reservations
Tucci's, on the patio…ENOUGH SAID. We've yet to replicate a romantic dining experience quite like the one we enjoyed at Tucci's in historic Downtown Dublin. From the low-lit candles flickering at each table, to the incredibly high ceilings, and superior tableside service, Tucci's is the perfect stop for an incredibly romantic dinner for two.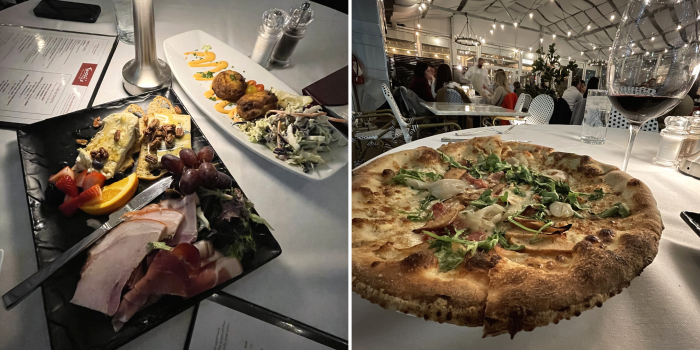 Pictured
Artisan Cheese & Charcuterie Plate, Maryland Style Lump Crab Cakes and Brie, Pear, & Prosciutto Artisan Pizza
Ice Skating at the Riverside Crossing Park
Ice skating is so romantic under the stars, end your evening bundled up for a few laps around an outdoor ice rink with splendid views of the Dublin Link, the longest single-tower 'S-shaped' suspension bridge in the WORLD. Don't have ice-skates, no problem…rentals are available for a super low cost.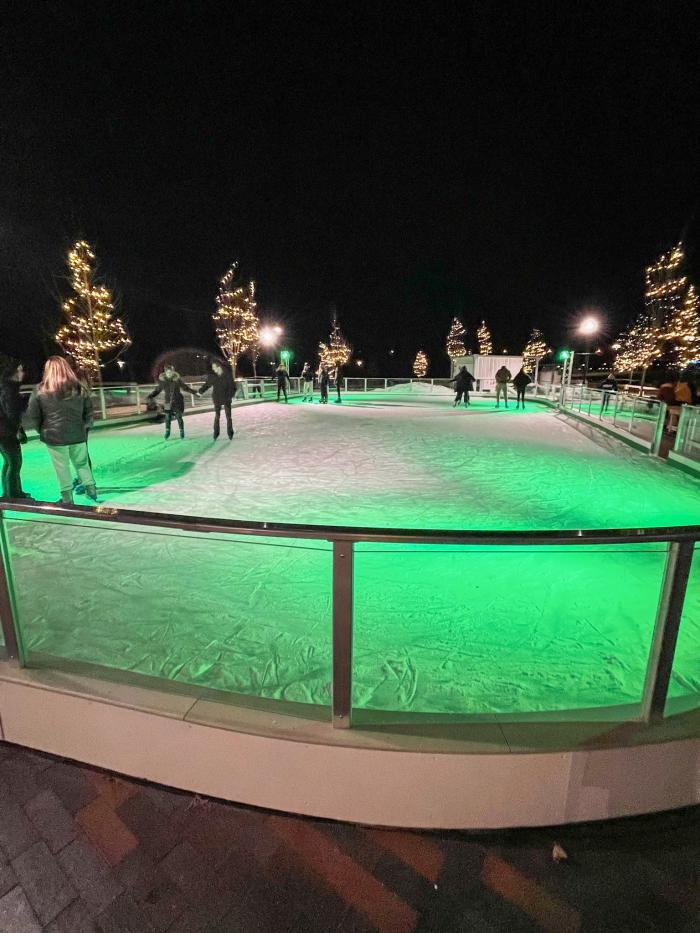 Coffee
But first coffee… from Sweetwaters.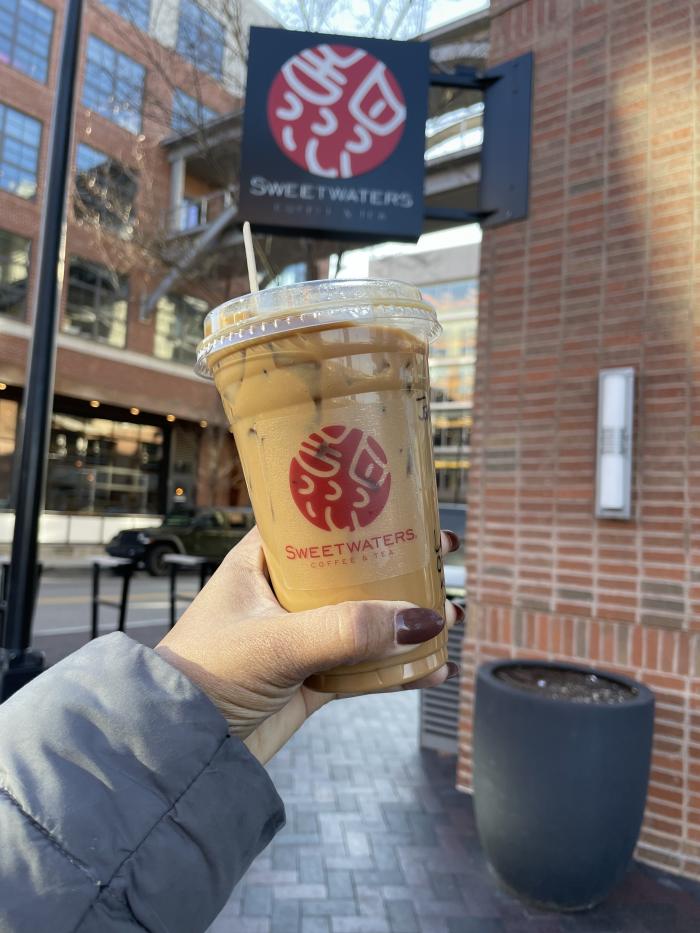 Hike to the Falls
Fueled by an iced cold latte, we headed down to the Indian Run Falls for a snow-kissed trek to the almost frozen falls. Did you know…the boardwalks and overlooks surrounding the waterfalls in Dublin were specifically designed to showcase the splendor of these natural wonders.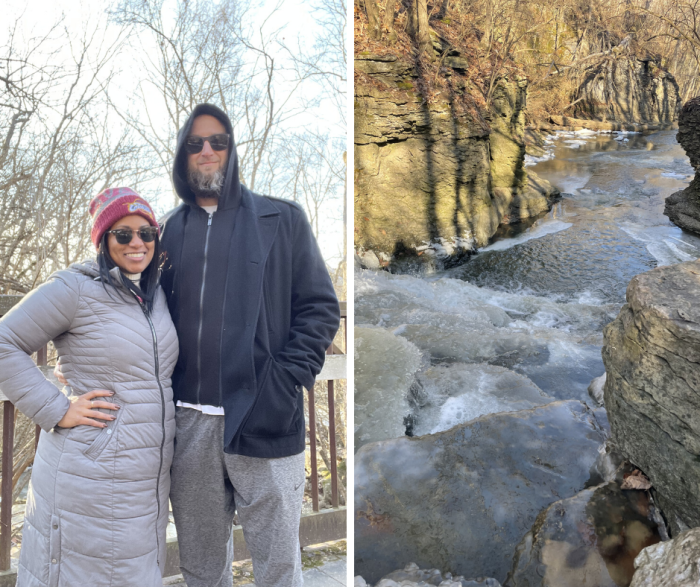 International Breakfast
How do you say, "I love it here!" in French, because I totally love it here. We both experienced our first breakfast at La Chatelaine Bakery Dublin, and it was "très magnifique".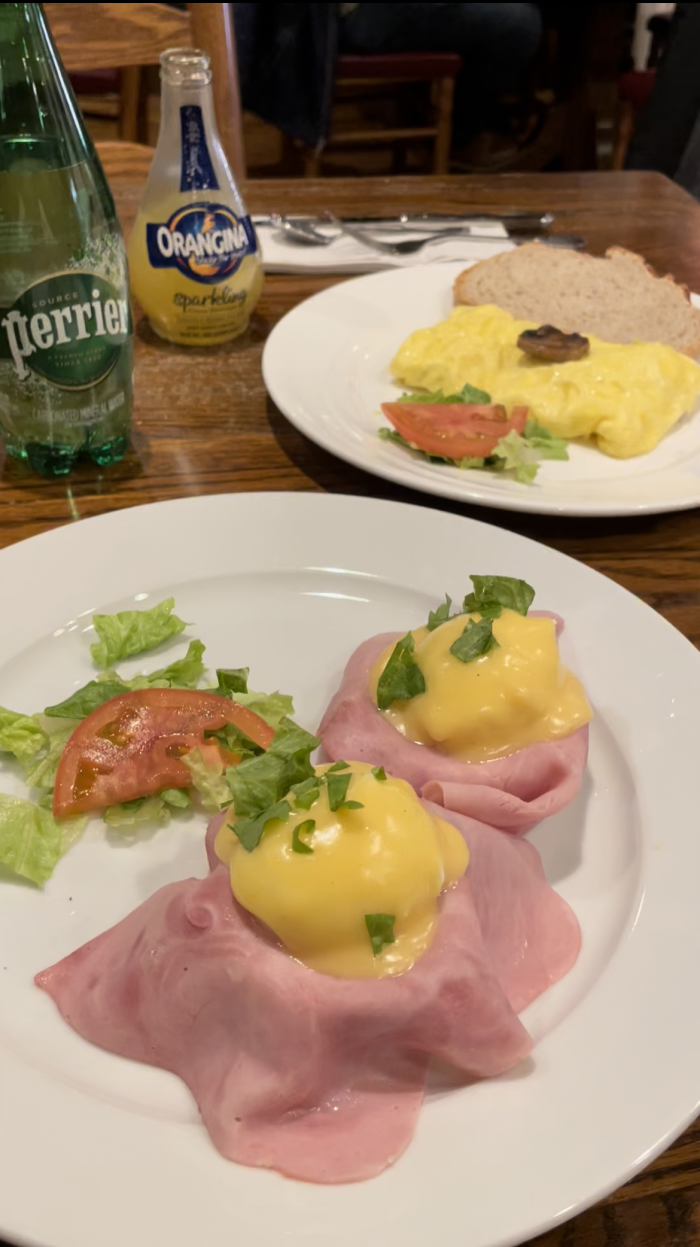 Pictured 
Oeufs Benedict: Poached eggs, artisan brioche rolls, choice of bacon, ham or prosciutto topped with Hollandaise and 3 Egg Omelettes Parisienne: Ham, Mushrooms & Swiss cheese
Explore the Market
Why would we stop at the market after a long weekend of being wined, dined, and feeling fine…because WHY NOT?!? The newest iteration of North Market at Bridge Park is a foodie's paradise, from local faves like Bubble's Tea & Juice Company, Saddleberk Butcher, Restaurant, & Grocery, to the Market Bar and its exuberant arrangement of wines to browse for a take-home souvenir from your weekend in Dublin, Ohio.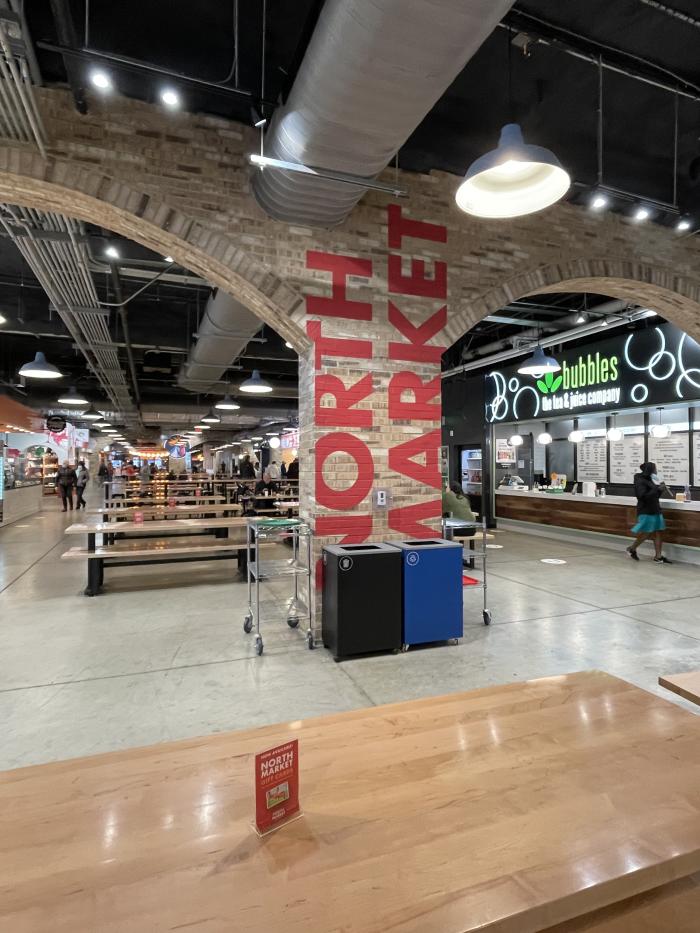 Join North Market Bridge Park Saturday, February 11, for the Valentine's Day Market!
What you'll find at the Valentine's Day Market:
* Vendors selling gifts & goods indoors (9:00 am – 1:00 pm).
* Merchant specials throughout the day.
* Ingredients and other meal items from their fabulous merchants. (Editor's Note: North Market at Bridge Park will also be open on Valentine's Day!)
I can't thank @visitdublinohio enough for hosting me for this special trip. I truly enjoyed my stay exploring your city…if you are looking to book a romantic overnight trip with lots to see, eat, and explore you'll be right on trend with a visit to Dublin, OH!
My food and hotel room were complimentary. As always, all opinions are my own. Date Night Local, #envelopedate.
Keep up with Ashten on Instagram and share your romantic memories with us using #SoDublin.