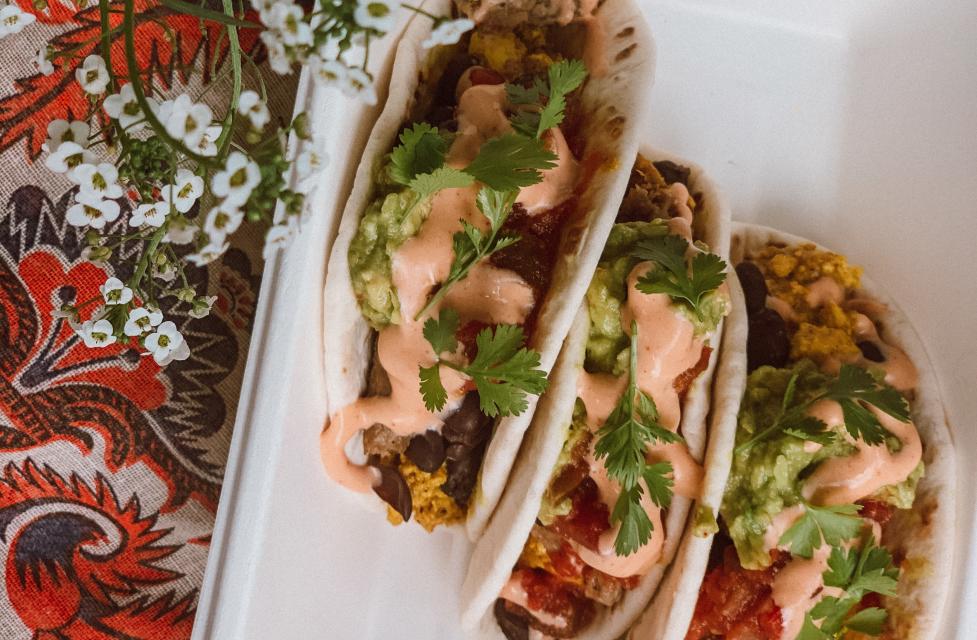 Hope you're hungry! We've outlined an example itinerary below full of the must-try foodie destinations in Dublin, Ohio. 
Day 1
Arrive in Bridge Park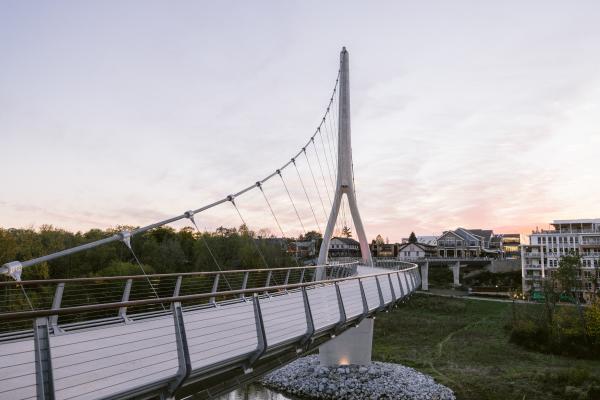 Dublin offers a safe suburban setting, with vibrant city attractions and amenities just 20 minutes from downtown Columbus, Ohio. Be our guest in one of our Bridge Park hotels, walking distance from four of the below restaurants and North Market Bridge Park.
Grab Lunch at North Market Bridge Park
 
North Market Bridge Park proudly provides an authentic Central Ohio experience that highlights the diversity and vibrancy of the community with 17 food and retail vendors.
Time for a Sweet Snack from Paris 75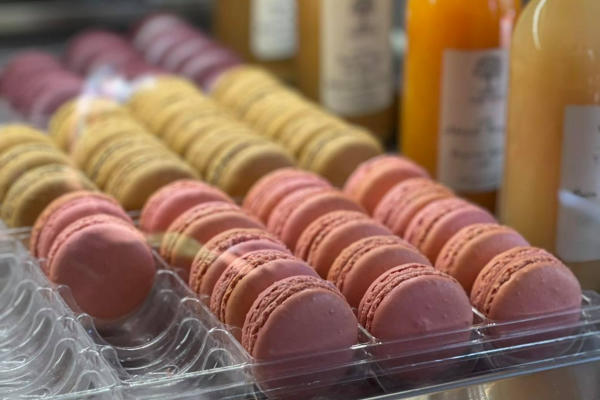 Paris 75 specializes in artisanal, hand-crafted items that are gorgeous in look and luscious in flavor. Their French-inspired macarons are a tasty treat any time of day and are just one example of how Dublin merges global cuisines for the ultimate foodie experience.
Enjoy a Traditional Irish Dinner at Fado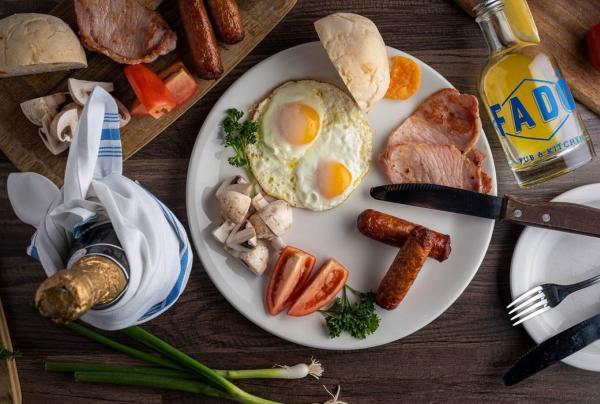 Fado Pub + Kitchen combines the energy and connection of an Irish pub with a kitchen that passionately serves fresh, accessible, European-inspired food with Irish roots.  Kick off your journey along the Celtic Cocktail Trail and try the Irish Sunset: Teelings Small Batch, Aperol, Lime Juice and Pineapple-Infused Syrup.
End The Night with One Last Drink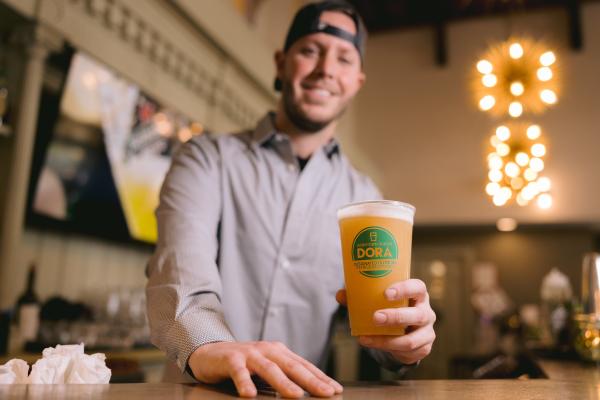 Dublin is now home to a Designated Outdoor Refreshment Area (DORA) for residents and visitors to sip, stroll and stay awhile. Dublin businesses within the DORA limits have window clings indicating whether they allow or sell DORA beverages. Keep an eye out and stop in! 
The nation's first Celtic Cocktail Trail features 18 lucky libations at Dublin restaurants. The trail includes Irish pubs, fine dining rooms and even a swanky rooftop bar overlooking the Scioto River. Be sure to ask about a Celtic Cocktail at restaurants throughout your trip and give them a try!
Day 2
Start Your Day at Kona Craft Kitchen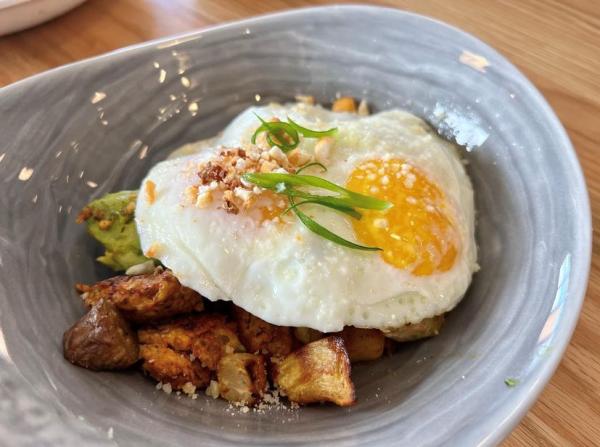 Kona Craft Kitchen is one of the newest additions to the Dublin restaurant scene, featuring a menu full of items crafted in the scratch kitchen, pastries made fresh daily, handcrafted cocktails and a full slate of artisan 100% Kona Hawaiian coffee.
Have a Wonderfully Weird Lunch at Weenie Wonder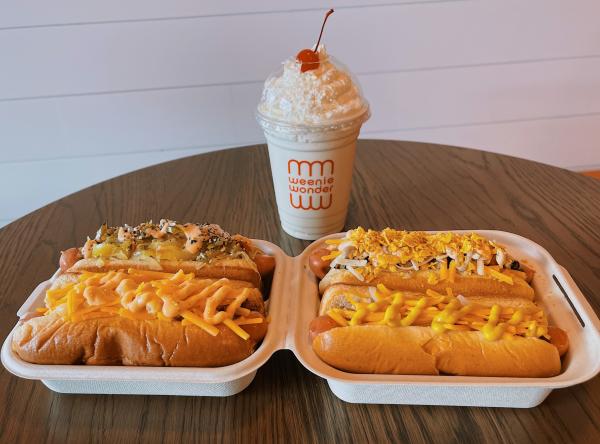 Another new addition to the Dublin food scene, Weenie Wonder offers nostalgic retro vibes with a modern twist, serving casual audiences of all ages. The simple menu was inspired by founder Troy Allen's childhood growing up in Ohio, featuring handspun shakes, tasty sides and 30 different ways to dress your dog.
Enjoy Dinner with a View at VASO Rooftop Lounge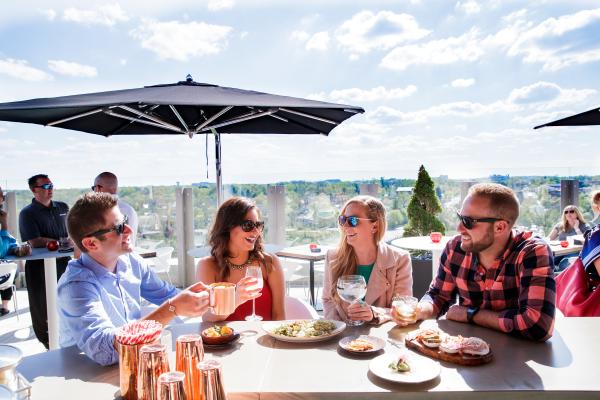 Travel in a glass elevator to the eighth floor of the AC Marriott hotel and discover VASO, Dublin's luxury rooftop lounge. Guests and locals can enjoy sophisticated cocktails paired with creative tapas while taking in views of the Scioto River at this elegant dining destination.
Partake in Cocktail Hour in Downtown Dublin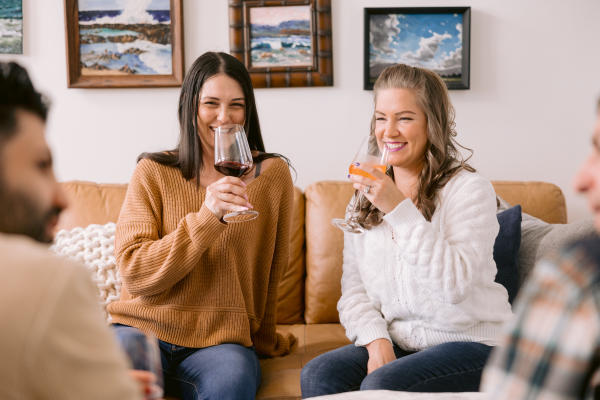 Coast Wine House is a one-of-a-kind contemporary wine bar and retail concept inspired by a blend of the spirit of coastal California. With rotating, seasonal blends from destinations like Tuscany, Austria, Napa Valley and more, Coast brings an array of flavors to Downtown Dublin.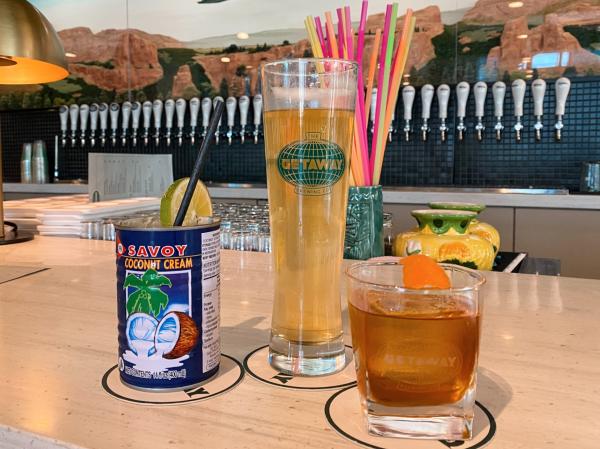 Beer or cocktails more your thing? Skip the security lines and embark on the adventure of a lifetime as you sip on shareable tiki cocktails that require an open flame or a plethora of old-world styles of beer brewed in-house at Getaway Brewing.
Looking for more foodie finds? 
Dublin has become an emerging foodie destination worthy of exploration for its history, extraordinary recent developments, and, of course, its wide range of exciting and diverse dining options. 
On the Dublin Walking Tour from Columbus Food Adventures, you can experience everything from well-known gourmet eateries to the city's many lesser-known hidden culinary treasures.
We can't wait to treat you to our exciting dining scene, right here in Dublin. Share your foodie memories with us using #SoDublin.