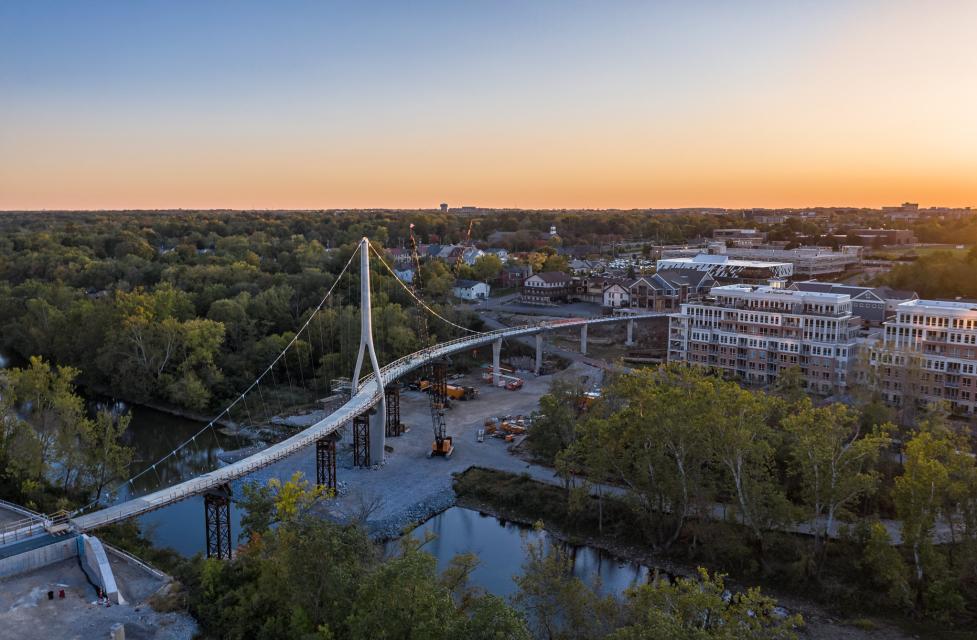 2020 marks a new decade and new opportunities to explore. While you're making travel plans for this year, there are exciting new things to experience right here in Dublin. Between the celebration of five years of finding fairy doors and the opening of the Downtown Dublin Bridge, there's no shortage of reasons to travel to Dublin this year. 
Here are 20 reasons to visit Dublin, Ohio this year.
1. Opening of the Bridge – The Downtown Dublin pedestrian bridge, The Dublin Link, has been completed after years of hard work and investment. The pedestrian bridge connects Historic Dublin to Bridge Park, making Downtown Dublin a more vibrant, walkable hub for visitors and residents.
2. North Market – The second location of the iconic North Market will open it's doors in Downtown Dublin this spring. With a mix of new and veteran vendors, the North Market Bridge Park will provide an exciting new lunch option to explore in 2020.
3. 33 Years of the Dublin Irish Festival – the Dublin Irish Festival turns 33 this year and the city of Dublin will be pulling out all the stops. Make your plans now to enjoy Celtic music, food and shopping at the largest three-day Irish festival in the world.
4. The Memorial Tournament/Fore!Fest – The golf pros descend on Dublin in late spring for the Memorial Tournament presented by Nationwide. Tickets are now available to see them in action June 1-7. Don't miss Fore!FEST, the official after party of the tournament as live music, food & shopping vendors line the streets of Bridge Park.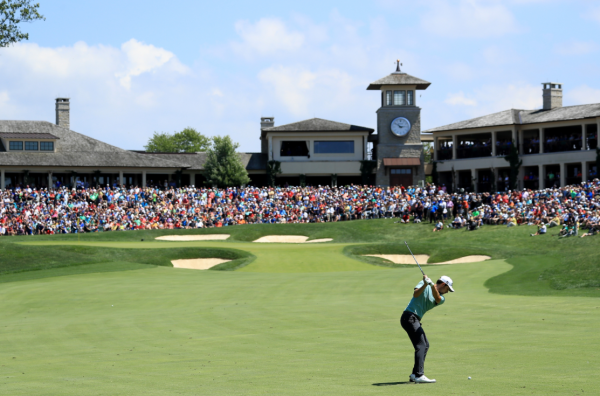 5. 5 years of the Fairy Door Trail – 2020 is the fifth anniversary of Dublin's Irish Fairy Door Trail. Over the years we have welcomed more than 5,000 trailers and this year there will be even more stops and a new t-shirt!  
6. St. Patrick's Day Weekend – The greenest weekend of the year comes to Dublin on March 13-15. Click here for things to do. 
7. Adventure Cove at the Columbus Zoo – The zoo will welcome sea lions for the first time in 2020 at the new Adventure Cove exhibit. Guests will enjoy 360-degree views of the beauties come the spring.   
8. July 4th Celebration – Dublin celebrates America's birthday in style with a parade, fireworks and national music headliners like Sheryl Crowe and Chaka Khan.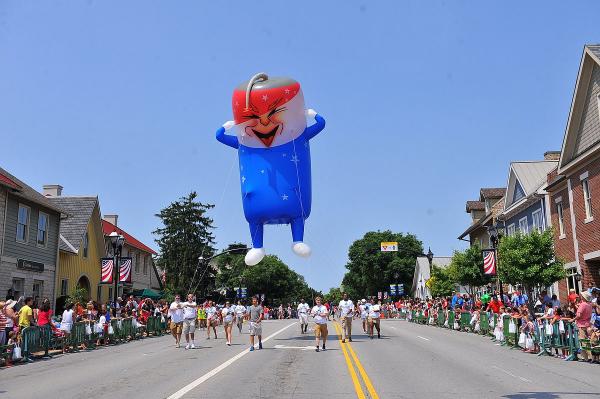 9. Foodie Finds – Dining in Dublin gets even better in 2020 with new additions like Frank & Carl's Sandwich shop (opening Winter 2020 in Bridge Park) and The Pearl opening in Downtown Dublin this winter.
10. Treasure Hunting – Shopping in Dublin is getting more fun with additions like Biologico Beauty in Historic Dublin and Apricot Lane Boutique in Bridge Park
11. Irish Attitude – Get a touch of Ireland with Dublin's Irish-Approved businesses carrying items with an Irish twist all year long. Pick up Shamrock apparel at Boho 72 or order an Irish Sundae at Graeter's Ice Cream.
12. Over 60 Parks to Explore – Dublin is rich with abundant parks to play all day! With 100 miles of bike paths, you'll definitely want to bring your bikes along. Some local favorites include Glacier Ridge Metro Park and Amberleigh Park with access to the Scioto River.
13. 70 Public Art Pieces – Dublin is home to more than 70 pieces of Public Art making for a cultural weekend trip! Some favorites include the Field of Corn (with Osage Orange Trees) and Leatherlips.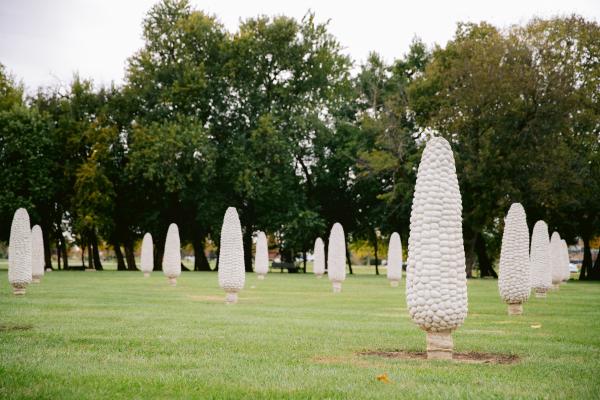 14. The Dublin Market – Join more than 100 local vendors at one of the largest farmer's markets in the Columbus Area every Saturday morning in the summer from 9-12. #atBridgePark
15. Holidays in Historic Dublin – Yes, we know the holidays have just passed, however, it's never too early to make plans! Historic Dublin turns into a Hallmark Town during November-December with decorations aplenty and events like Holly Days and the 12 Elves of Dublin scavenger hunt.
16. Celtic Cocktail Trail – Sip your way through Dublin's dining scene along the Celtic Cocktail Trail. Each stop has created an Irish-inspired concoction for you to check off your list! Redeem your completed trail guide for a commemorative t-shirt.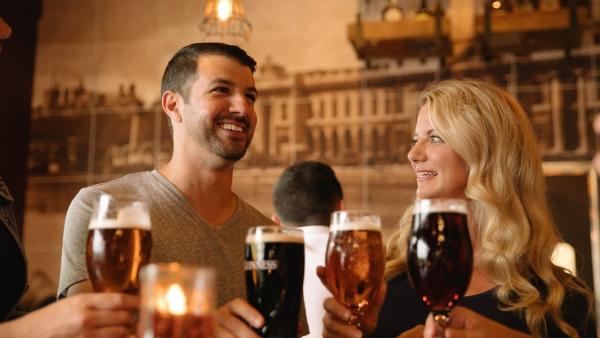 17. Scene75: America's Largest Indoor Play Space – Last year Dublin welcomed the highly anticipated Scene75! With seemingly never-ending activities like go-karts, laser tag and mini-golf, you and the kiddos can play all day.  
18. Splash into Zoombezi Bay – Splash into summer at Zoombezi Bay. With water slides, a wave pool and a lazy river, you'll be coming back year after year. Located directly next to the Columbus Zoo, guests can enjoy free zoo admission with Zoombezi Bay passes.  
19. All-Star Accommodations – Dublin boasts 17 fantastic hotels to make your stay a comfortable one. And with 2 more additions in 2020, you'll be sure to find one that perfectly fits your travel needs.
20. Hidden Waterfalls – Name another suburb with not one but TWO waterfalls. Nature enthusiasts flock to Dublin to find Indian Run Falls and Hayden Run Falls.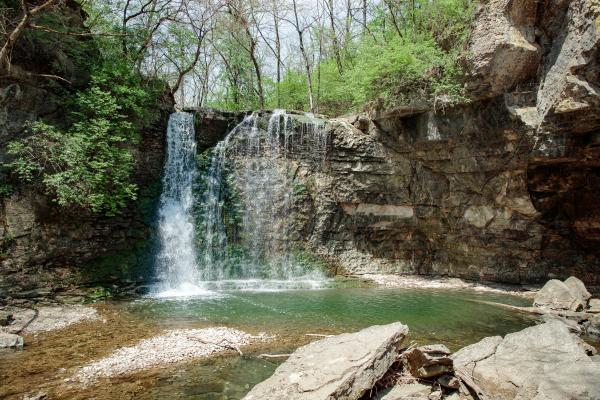 2020 is sure to be a fantastic year full of adventure and we welcome you to experience it all right here in Dublin.
For more travel inspiration, click here.