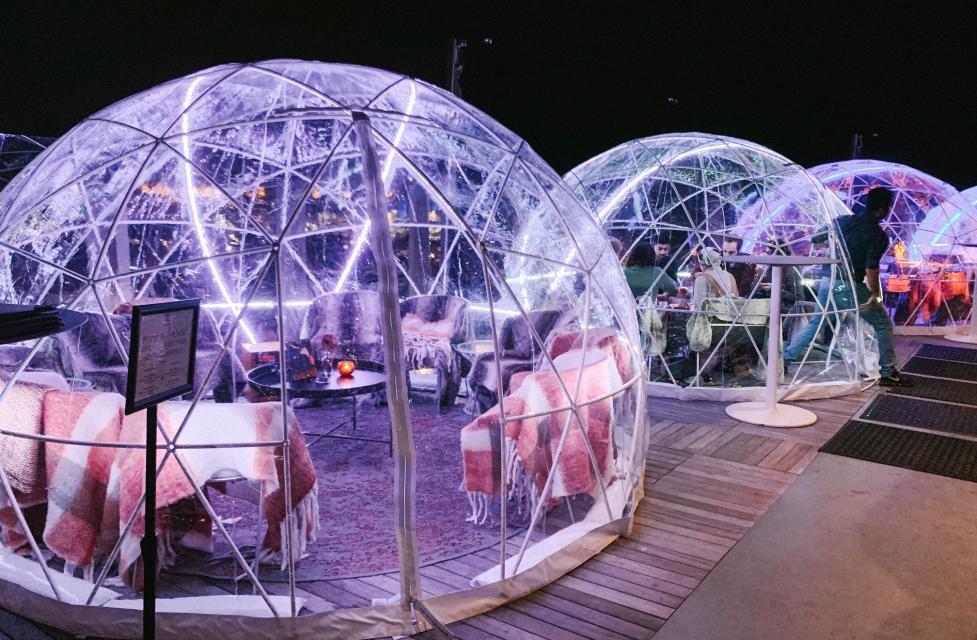 Ten reasons why Dublin, Ohio, is the perfect hassle-free getaway.
Let's face it, it's been a tough year, but a safe escape from every day is just down the road, literally. Dublin is the kind of place where you can discover something new whilst staying within your comfort zone. We pride ourselves on keeping everyone safe so they explore with confidence and ease. So, if you're looking to change it up a little but don't know where to start, let us help you. We'll give you the reasons to come, so all you have to do is pick the dates, pack the car, and enjoy the journey. 
1. See Mind-Boggling Public Art
From dancing hares to legends immortalized in stone, our artworks are anything but predictable. With more than 70 pieces of public art to see, you're in for a visual feast. Kick things off with Leatherlips, the first piece of public art to make its debut in Dublin. This 12-foot stone portrait of Wyandot Native American Chief Leatherlips can be found in Scioto Park. From there, you can visit the Field of Corn on Franz Road or the Watch House (pictured), an equally surreal sight in Coffman Park. The Ballantrae Dancing Hares are also a local favorite. Located on top of a hill, sunset views make this scene all the more extraordinary. 
For a full list of art in public places, click here.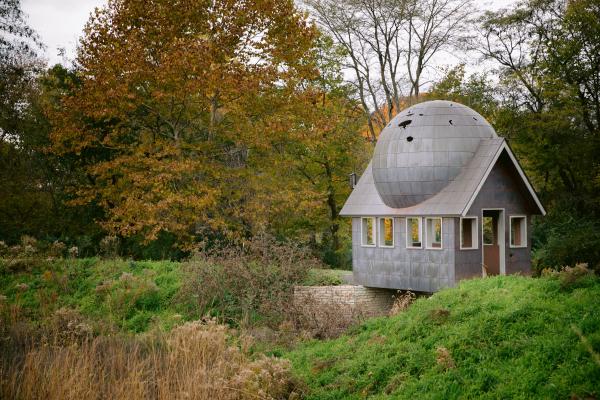 Watch House, Coffman Park
2. Walk over the Longest S-shaped Suspension Bridge in the World
Now, this truly is something you won't see anywhere else. Arguably the most impressive architectural structure in the city, take your time to walk (or ride) across our new bridge, The Dublin Link, as it connects both sides of our vibrant Downtown.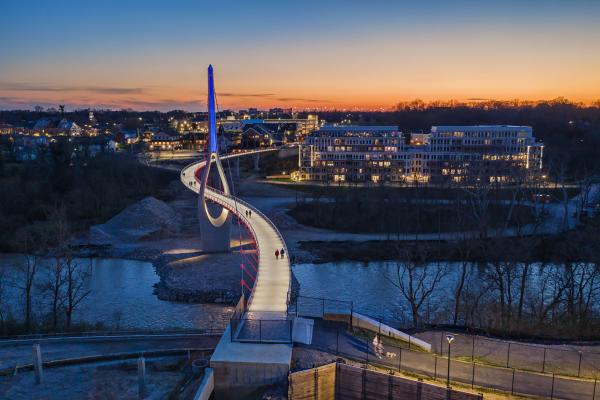 Dublin Link Pedestrian Bridge, Downtown Dublin
3. Enjoy Date Night in an Igloo or Tent
Level up your regular couples' night out. At Vaso Rooftop Lounge, you can cozy up with your partner in an igloo, a setting that's anything but ordinary. If tents are more your style, Coast Wine House has just opened Coast Outpost. The coolest part? Both experiences are designed to help you safely enjoy while keeping you warm over winter. 
Bonus tip: Our Celtic Cocktail Trail will introduce you to the pubs, restaurants, and bars that make Dublin tick.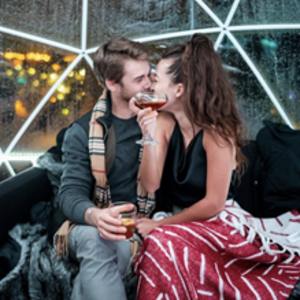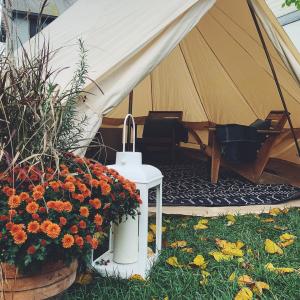 Dine-in an igloo at Vaso Rooftop Lounge or a stylish tent at the Coast Outpost.
4. Find Fairies, Polar Bears and Penguins
For the little ones, go on a scavenger hunt and find our eight resident fairies. Just follow the Irish Fairy Door Trail to find them. You'll find other unique beings living here too. At Columbus Zoo & Aquarium, there are playful penguins, curious sea lions and majestic polar bears to discover. Housing more than 9000 animals from across the globe, you'll feel worlds away from the everyday.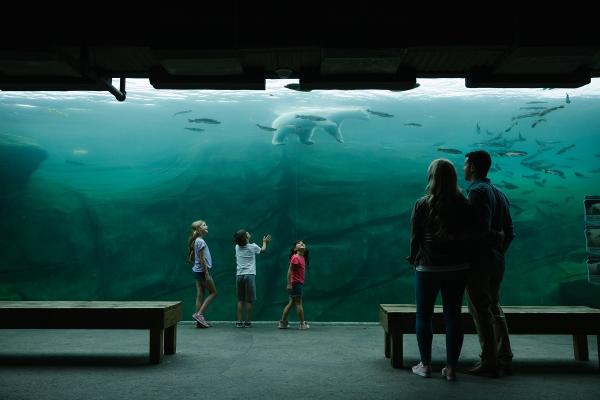 Polar Frontier, Columbus Zoo & Aquarium 
5. Hunt for Treasure with Family and Friends
Dublin is home to tons of cool artist-led initiatives like Riverboxing -- artist-created vessels inspired by the hobbies of letterboxing and geocaching with 'treasure hunts' in outdoor spaces. Another favorite is ARTboxes -- free boxes filled with art supplies to keep you safely inspired. All you have to do is find one in various public locations and it's yours to keep!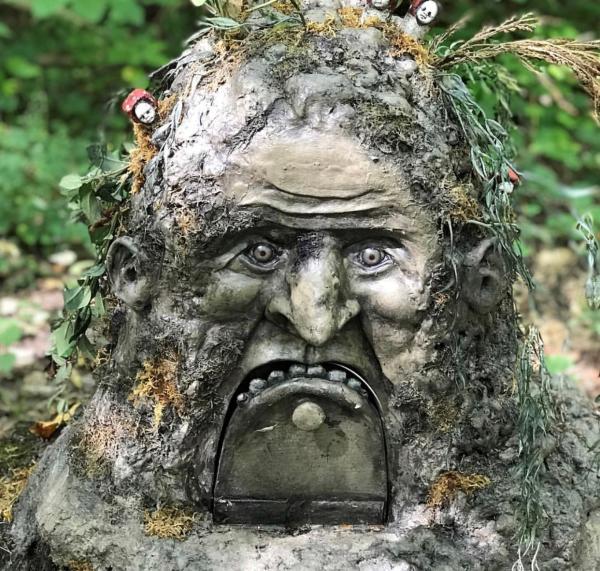 One of the many Riverboxes to look for in Dublin.
6. Take Your Tastebuds on Vacation 
Get to know the Dublin locals serving up deliciously different things. At North Market Bridge Park, you'll find a range of vendors including Market Bar, Dos Hermanos, and Bake Me Happy. Other local favorites include Frank and Carl's and the Dublin Village Tavern, where you can try over 30 Irish whiskeys and authentic Irish dishes. For a sugar fix, head to Winans Coffees + Chocolates or Kilwins, makers of extraordinary chocolate and other sweet treats.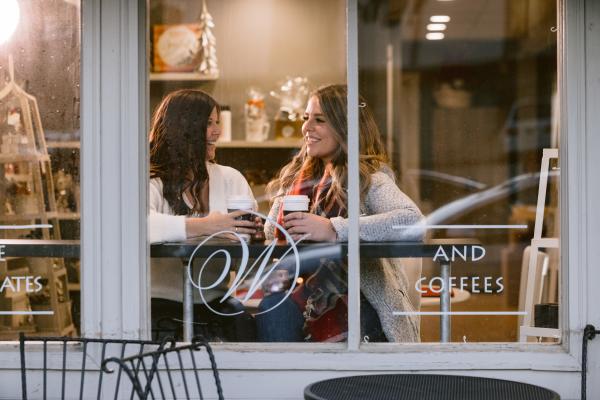 Winans Chocolates + Coffees, Historic Dublin
7. Meet Some Extraordinary Characters
Our far from ordinary-ness extends to our people too. From artists to healthcare workers, and everyone in between, Dublinites do incredible things every day. When you visit, you'll get a sense of our unique attitude everywhere you go. For more information on local initiatives, visit here.  
8. Enjoy a Much-Needed Escape That's Close to Home
Let's be honest. Nobody has the time or energy for complicated vacations. When you visit Dublin, you'll get the change of scenery you need without the stressful journey. For those living nearby (hey neighbors!), here are some drive times to help you plan ahead: 
Columbus to Dublin (for something different right in your backyard!): 19 mins  
Dayton to Dublin: A wee bit over 1 hour 
Cincinnati: A wee bit under 2 hours  
Cleveland: 2 hours and 12 minutes
Indianapolis to Dublin: 2 hours and 53 minutes  
9. Explore our Natural Wonders and Outdoor Spaces
There are more than 60 parks, 100+ miles of bike paths and hidden gems right here in Dublin. For a dose of relaxation, check out Hayden Run and marvel at the scenic waterfall. Equally as beautiful is Indian Run Falls, and Amberleigh Park, where you can access the Scioto River. 
Bonus tip: Bundle up and visit our waterfalls in the colder months. You'll be rewarded with an other-worldly winter wonderland.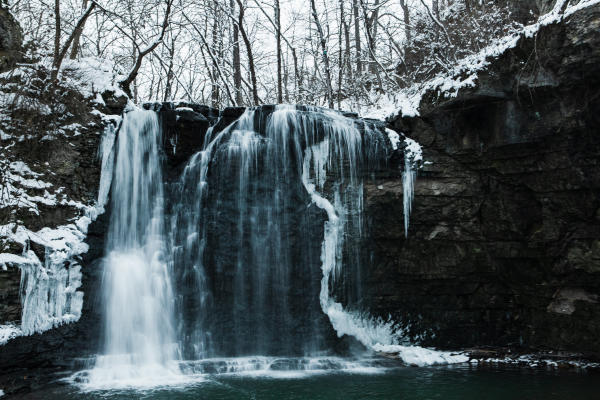 Hayden Run Falls
10. Enjoy a Safe Getaway, the Dublin Way
Hassle-free fun is waiting for you, but so is safety. The City of Dublin is committed to keeping all residents and guests safe. Measures include mask-wearing, social distancing measures, and enhanced cleaning in establishments and hotels. Read more to know what to expect.
Whether you're traveling as a couple, or with the family, there's something for everyone here, but not as you know it. What sets us apart are the things that you won't find anywhere else. 
Questions? Let us help you plan your getaway!