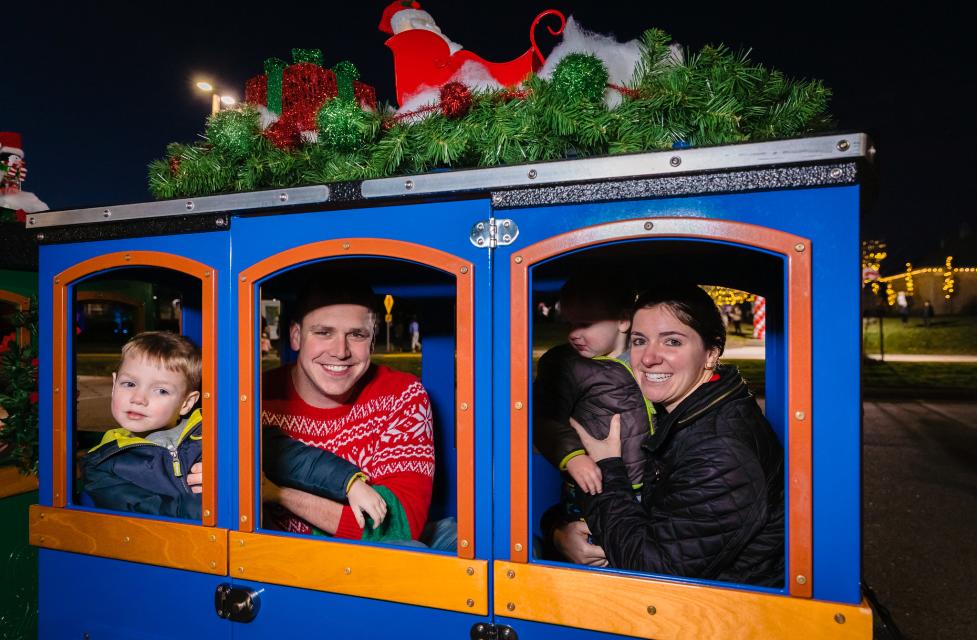 Now that school's out for winter break, it's time to squeeze in all the holiday cheer you can before the new year begins. Celebrate the 12 Days of Christmas Dublin style with these 12 kid-friendly holiday events and activities that are sure to jingle your bells:  
1. Light up at Columbus Zoo & Aquarium Wildlights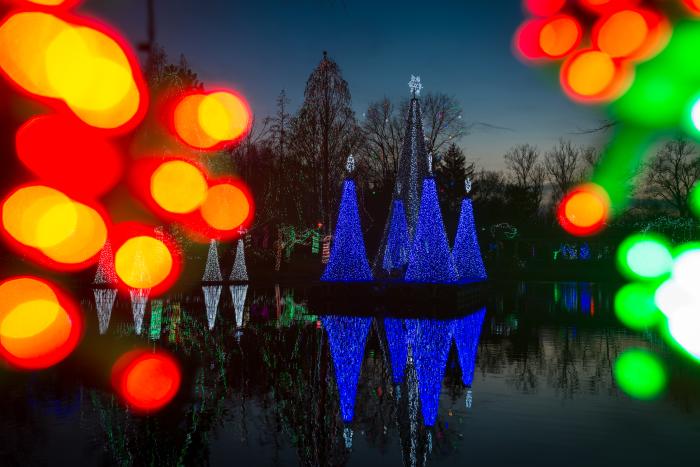 What once was a few strands of lights has turned into a full-fledged holiday spectacular. With over a million LED lights, Wildlights at the Columbus Zoo & Aquarium will have you feeling festive in no time. Don't forget to stop at the carousel or for a ride on the Polar Bear Express.  
Wildlights runs through January 1, purchase tickets here.  
2. Get Creative at Busy Bees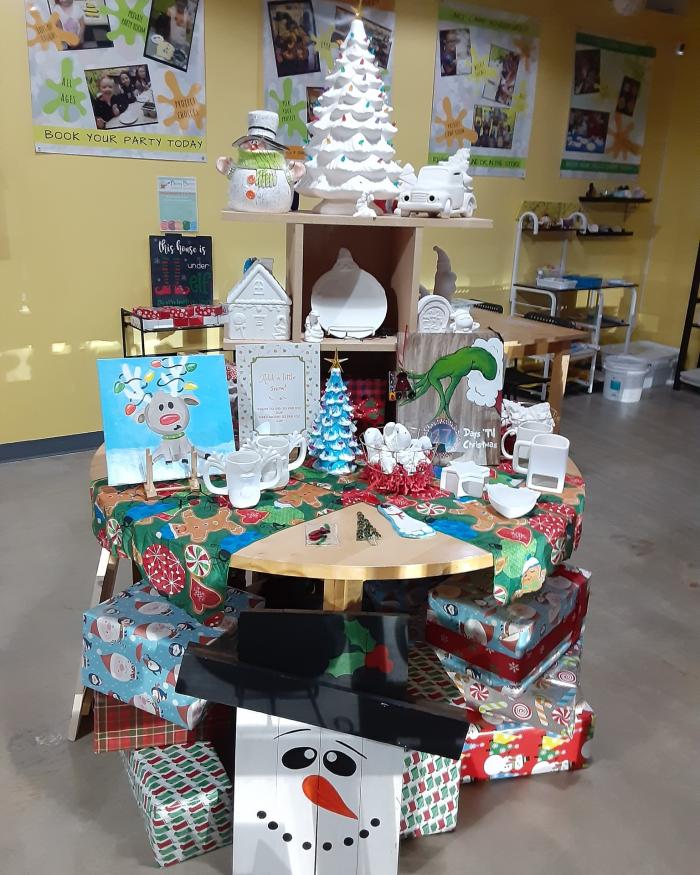 There's something special about receiving a handmade gift. Busy Bees Pottery & Art Studio provides everything your little one will need to create a custom gift that will be cherished for years to come. Spend the afternoon painting the pottery piece of your choice or channel your inner artists at a wide variety of classes.  
Find the Busy Bees Pottery & Art Studio schedule here.  
3. Hunt for Elves in Historic Dublin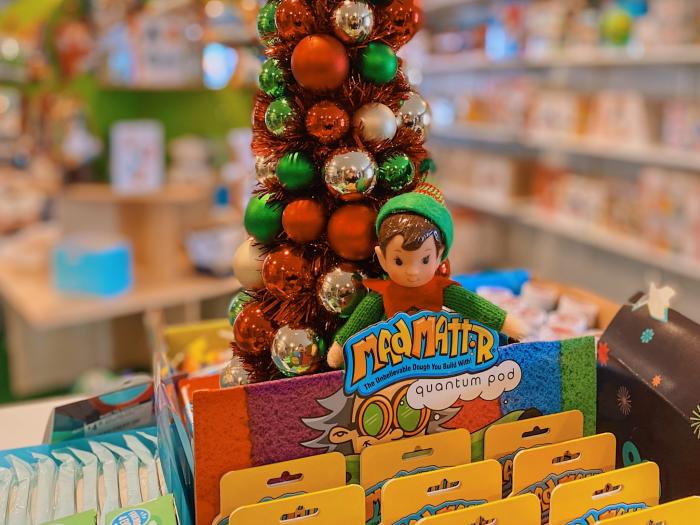 Gather up the kids and search for 12 magical elves hidden around Historic Dublin. Find each elf and return your completed card to any participating business by December 23 to be entered to win the grand prize!  
4. Save The Day with Doc McStuffins at COSI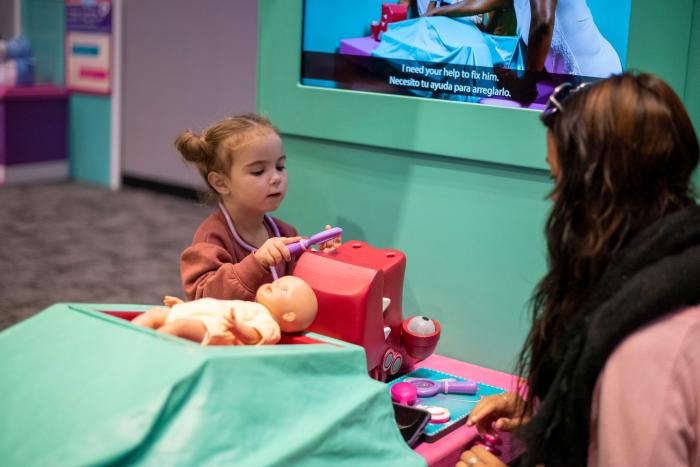 Take the fun indoors at COSI. Just a short drive from Dublin, this 32,000-square-foot attraction features three floors of hands-on exhibits, including the limited-time Doc McStuffins: The Exhibit. Join the magical storytelling of Doc McStuffins as you help Doc and her friends in the McStuffins Toy Hospital! There are toys that need check-ups in the ER, toy pets who need to be groomed at the Pet Vet, baby dolls that need to be fed in the Nursery, and so much more.
Doc McStuffins: The Exhibit will run through January 3. Purchase tickets here. Disney character live appearances are not part of the exhibit.
5. "Spruce" up your selfie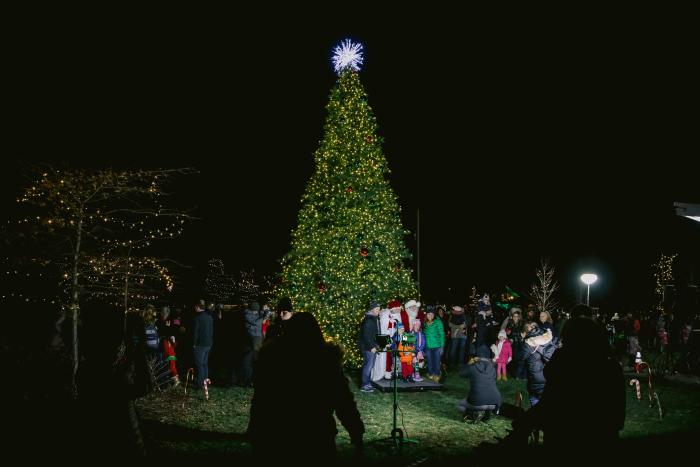 If there's one thing Dublin knows, it's Christmas trees. Keep an eye out as you're exploring Downtown Dublin for one of the many decorated trees, giant boxes and oversized ornaments that make the perfect background for your next family photo. Make sure to tag us @visitdublinohio!  
6. Warm-Up with Hot Chocolate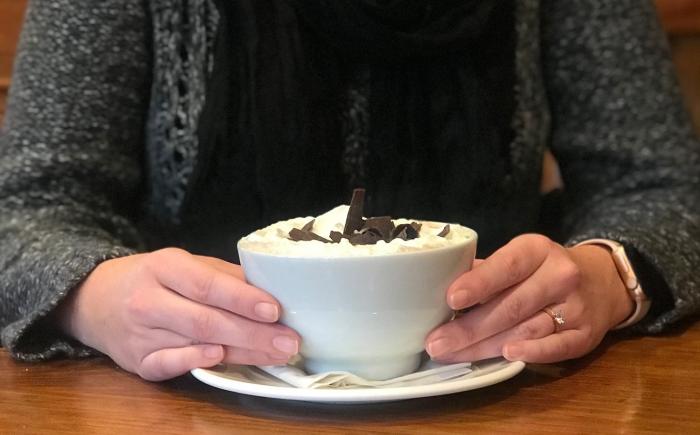 After spending the day out in the cold, what better way to warm up than with a cup of delicious hot chocolate? Take a break from the chilly temps, make your way over to La Chatelaine, and grab one of their massive mugs of rich hot chocolate topped with whipped cream and chocolate shavings. Find some of the best hot chocolate in Dublin here.  
7. Hang out with Santa in Bridge Park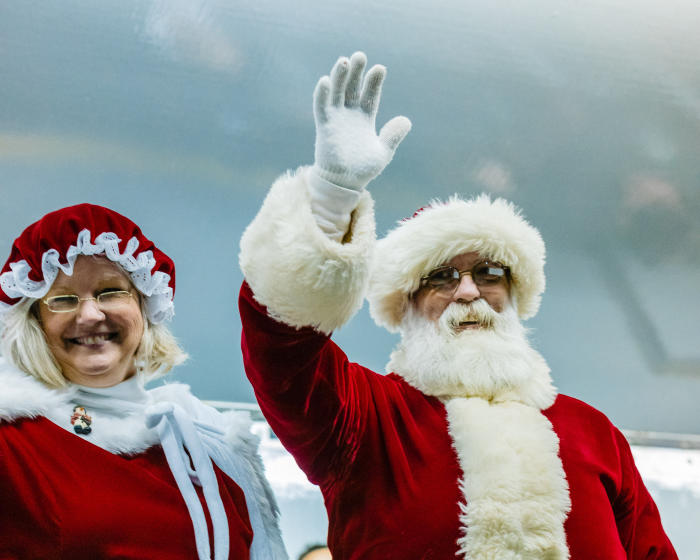 The rumors are true. Even the big guy in red likes to spend time in Bridge Park. Catch him and Mrs. Claus there every Saturday from 3-5 pm as a part of 12 Days of Bridge Park.  
8. Embrace the Cold on an Outdoor Adventure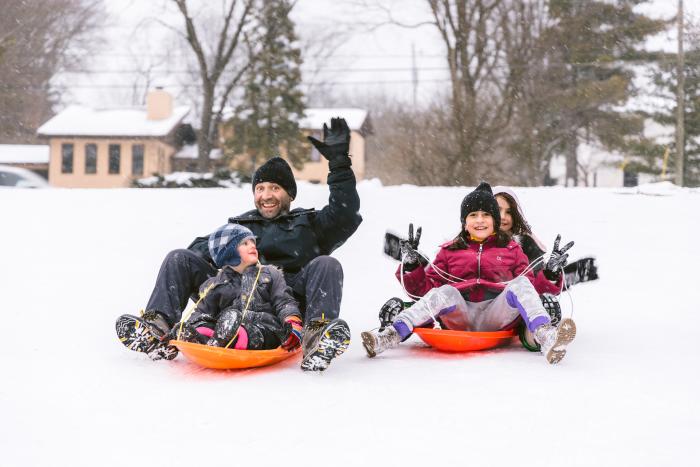 Dublin is home to 60+ parks, and each one shows off when the temperatures drop. From sledding and ice skating to frozen waterfalls and concrete corn, you won't want to miss the unique experiences these parks have to offer in the winter months.  
9. Walk the Dublin Link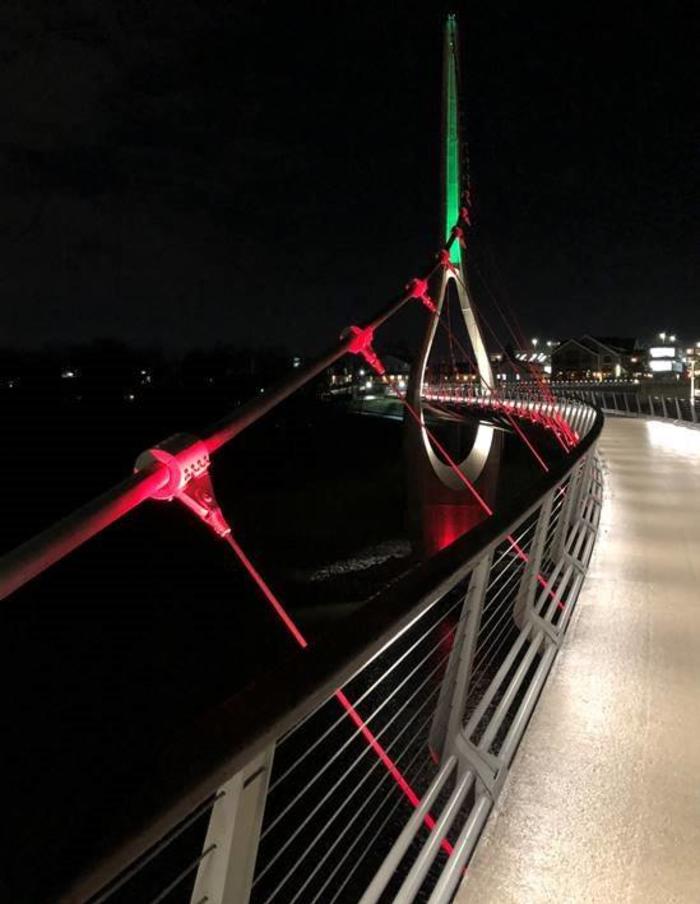 It wouldn't be a trip to Dublin without walking across the Dublin Link Pedestrian Bridge. Lit up for every occasion, the Dublin Link offers spectacular views of Bridge Park and Historic Dublin as you cross the Scioto River. Make sure you take a walk-through Riverside Crossing Park, Bridge Park's newest addition, which is fully transformed into a winter wonderland complete with a picture-perfect ice-skating rink! 
10. Glide The Afternoon Away at The Chiller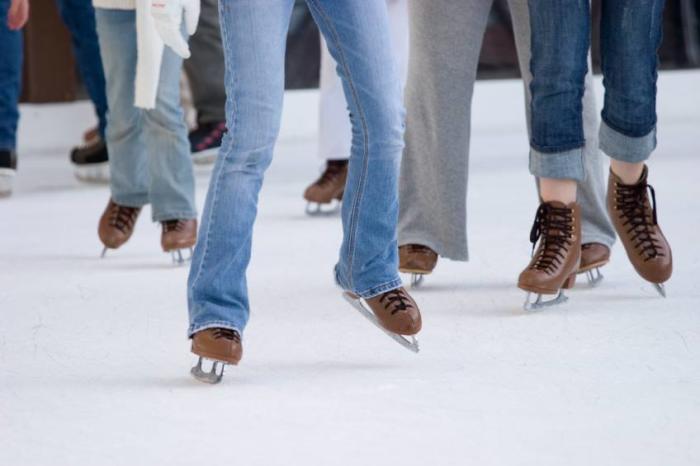 No snow needed to skate in Dublin. The Chiller is the perfect activity for everyone in your family. Spend the afternoon channeling your inner figure skater during open skate, or book it for your next private party.  
Find The Chiller's daily rink schedule here.  
11. Find the perfect gift at Toy Emporium 
The most kid-approved shop in Historic Dublin will keep your little one entertained while you find that perfect gift. Dublin Toy Emporium provides high-quality, mind-expanding, safe, and fun toys for all ages. Your kids will thank you for making this stop in Dublin.  
12. Get baking at Our Cupcakery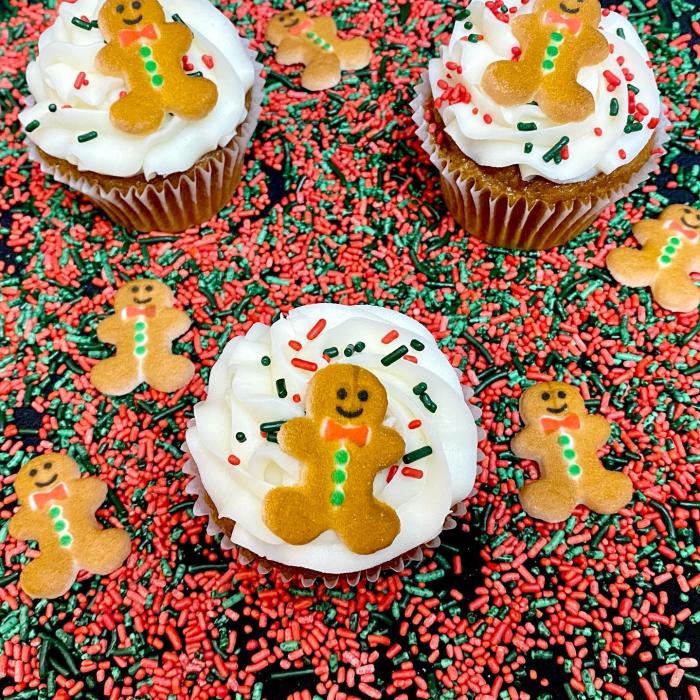 The season isn't complete without some handmade treats. Make your way over to Our Cupcakery for one of their many holiday-themed baking and decorating classes fit for any age. The best part? You don't have to worry about the mess!  
Find Our Cupcakery's class schedule here.  
Make it a December to remember in Dublin, Ohio. Share your holiday memories with us using #SoDublin.  
Find more winter happenings here.