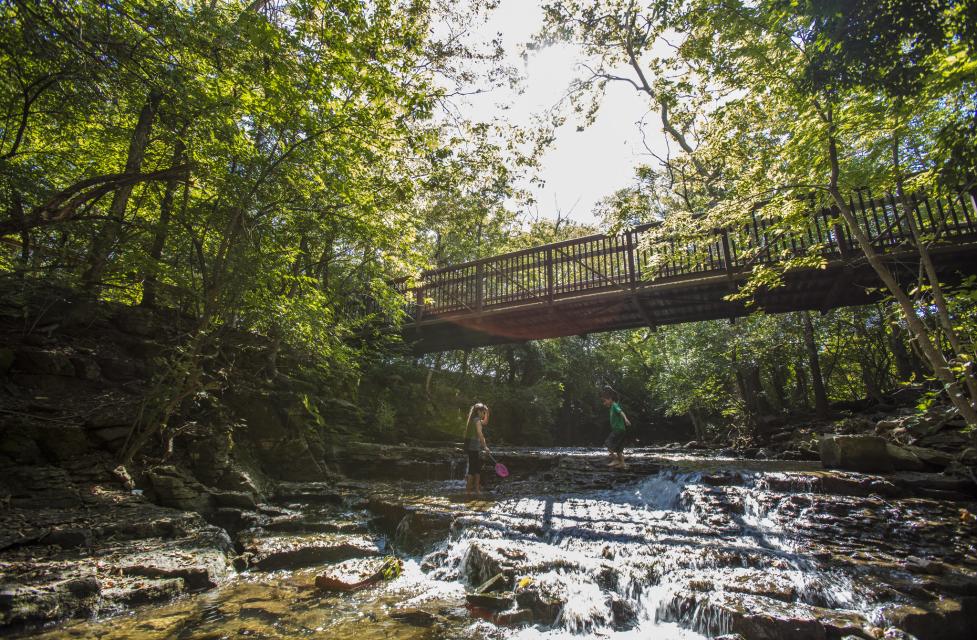 Summer is upon us and there's so much to see and do in Dublin, Ohio! To help get you started, we created a list of 50 things to do in Dublin to keep you occupied all season long.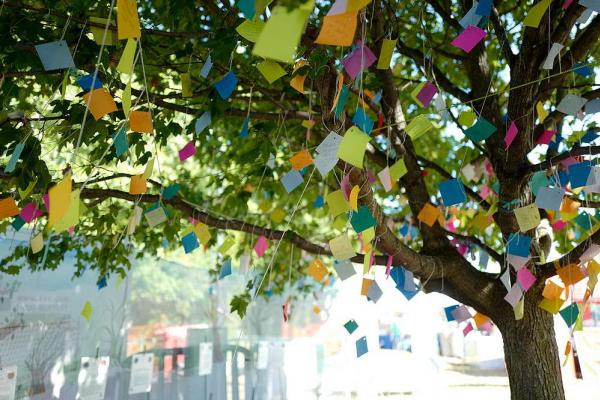 Events
1. Share in the Celtic spirit at the Dublin Irish Festival on August 2-4.
2. Sit back, relax and enjoy the tunes of live music during Sundays at Scioto, running from June 9 to July 28, 2019.
3. Spring into summer at the Dublin Kiwanis Frog Jump Festival on June 22 at Coffman Park.
4. Participate in the world's largest swim lesson at Zoombezi Bay.
5. Cruise through hundreds of high rollers at the Arthritis Car Show, June 27-29, 2019.
6. Let's go fly a kite at the Kite Festival – Patang Bazi on June 29.
7. Honor America's birthday with fireworks, a parade and live music at the Independence Day Celebration.
8. Slam some sliders and vote for your favorite at the Historic Dublin Slider Challenge on July 13.
9. Channel your inner baker and take a how-to class at OurCupCakery in Historic Dublin. Multiple classes are available throughout the year.
10. Treat your best friend to a sweet outing at Dog's night out with Graeter's Ice Cream on July 4, August 8 and September 5.

Arts & Culture
11. Uncover Dublin's Native American roots at these historic sites.
12. Get in touch with your artsy side with a self-guided mobile tour of Dublin's Public Art.
13. Use the clues to find Dublin's hidden Riverboxes – a geocaching adventure!
14. Take your taste buds off the beaten path and enjoy the ethnic eats sprinkled throughout the city.
15. Hop into the inspiration behind the Ballantrae Dancing Hares and stay for the splash pad close by.
16. Take one of several walking tours around Dublin from these picks.

Dining
17. Brunch so hard at these new destinations for all things delish.
18. Have the happiest of hours at Mezzo, where you can get $10 bottles of wine every weekday from 4-7.
19. Get a bird's eye view of the Scioto River while sipping a cocktail at VASO Rooftop Lounge.
20. Satisfy your soul with sophisticated southern comfort food at Hen Quarter in Bridge Park.
21. Channel your inner child and pick from the chocolate and candy case at Winan's Coffee + Chocolates.
22. Order all the carbs and devour homemade pasta from La Scala Italian Bistro – Caio!
23. Perch on the patio and enjoy a sip of summer at Tucci's.

Family Friendly
24. Turn the kids into Fairy Finders and take them on the Irish Fairy Door Trail. Find all 10 fairy doors and redeem their passports for prizes.
25. Watch homemade sweet recipes come to life at Kilwins in Bridge Park.
26. Run through the iconic Field of Corn – each ear reaching more than 6 feet tall!
27. Get your game on retro-style at 16 Bit Bar + Arcade in Bridge Park.
28. Find your new favorite for all things fun and explore these 10 playful parks your kids will love.
29. Roll into happiness with duckpin bowling at PINS Mechanical Company in Bridge Park.
30. Splash into summer at and swim your heart out at Zoombezi Bay, right next to the Columbus Zoo!
31. Knock summer out of the park and see how they're made with a behind the scenes tour of Phoenix Bats.
32. Watch the polar bears swim from below in the Polar Frontier habitat at the Columbus Zoo & Aquarium.

Outdoors
33. Stroll down the wooden path to see one of the most beloved waterfalls in Dublin – Hayden Falls!
34. Watch the sun go down from the observation platform at Glacier Ridge Metro Park.
35. Pick your own berries and savor the sweetness at Mitchell's Berries in Plain City.
36. Grab your pole and tackle box and head out to Red Trabue Nature Preserve to catch a fish!
37. Bask in the beauty of nature as you explore the boardwalk at Dublin Kiwanis Riverwalk Park.
38. Bike about and find new routes on these scenic bike paths in Dublin.

Shopping
39. Get fresh finds and reveal in the retail at the Dublin Market, every Saturday morning in Bridge Park.
40. Get ready for your close-up and snag some style at Boho 72 Boutique in Historic Dublin.
41. Browse through the local products and take home something your loved ones will adore from Extravagifts on High Street.
42. Find your favorites as you browse the four floors of the gift shop at The Morgan House. Stay for lunch and dine in their log cabin-style restaurant.
43. Take a day and treat yourself at these spas experiences in Dublin.
44. Live your best life and grab a gift or two from Bliss Life + Style at the Shoppes at River Ridge.
45. Stretch it out and find the best in athleisure at Bend Active. Don't miss their Irish section!

Irish Approved
46. See the best of Dublin dining with an Irish flare as you sip your way through the Celtic Cocktail Trail. Collect all 14 stamps and redeem your passport for a prize!
47. Get a Gaelic head start and order an Irish Breakfast at Fado Pub + Kitchen.
48. See why Dublin Village Tavern is a local favorite when you ask for the Irish Kettle Dinner - Slainte!
49. Scream for ice cream and order a Shamrock Sundae from Graeter's Ice Cream – only available at their Dublin, Ohio location.
50. Stop in at the Pint Room for a Dublin Irish Red, available year-round.
Visit Dublin, Ohio this summer for 50-times the fun and don't forget to share your memories with us using #SoDublin.
For more travel inspiration, click here.